Event: Infant School Stock Photo Date: 23 February 2016 Location: Infant School
New to the whole process of selecting the best nursery for your three-year-old? Thankfully, Singapore's not short on preschools that offer a holistic education, and one such example is the Nursery at Tanglin. Tanglin Trust School prides itself on specialising in British-based education developed to reflect the needs and circumstances of its children. The Nursery at Tanglin combines child-focused learning with the latest educational research and best practice. Here, Victoria Thomas, Head of Nursery, tells us more.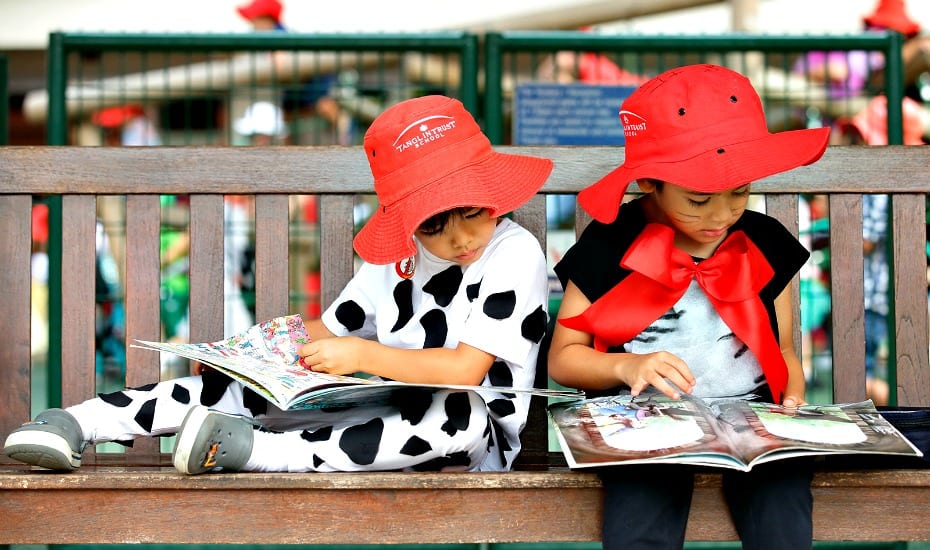 A close-knit community
It may be located within a large campus, but the nursery is a warm, welcoming and stimulating setting, offering a fun and happy learning environment for all children. Each class of 20 is guided by a teacher and two teaching and learning assistants, and there are shared areas within the nursery to encourage interaction across classes. What's more, if you're planning on continuing your child's education at Tanglin, this place prepares children for the rest of their learning journey.
An out-of-the-classroom syllabus
Tanglin's nursery develops children's skills, interests and curiosity through a carefully balanced child-led approach to learning. Here, children can choose activities planned by the teachers that are developed to complement the needs of each child. This includes using quality indoor and outdoor facilities and resources at the school, as well as organising outdoor excursions that lets the children experience "real-life" scenarios like travelling on public transport. They are also the first school in Asia to be awarded the Early Years Quality Mark from the UK, so you know they mean business!
A dedicated team
The staff at Tanglin's nursery are qualified professionals with a genuine care for the children; they have experience teaching in Early Years settings in British and international schools and are on top of the latest education practices. Plus, most of them are parents whom you can approach with issues such as managing your child's behaviour, enforcing bedtime routines and more.
An open-door policy
Fretting about your child's first month at school? Don't be afraid to approach the teachers anytime – Tanglin's nursery has a series of open classroom sessions throughout the year where children are encouraged to share their learning with their parents. There are also volunteering opportunities for special events and school trips. Parents can access an online interactive diary that journals the progress of their child, with regular updates.
If this sounds like the preschool for you, then find out more by registering for the Introduction to Tanglin Nursery event on 8 November at 9am. It's free, so sign up now!
This post is sponsored by Tanglin Trust School