Brin
It's Halloween and we're not only celebrating at Tanglin Mall with our small monsters, but we've got something awesome lined up for best dressed fur-kids and families!
Hands up if you joined us at Tanglin Mall for last year's ghoulishly good Halloween bash? If you did you'll already know what a screaming success it was, and as we can't get enough of this fab fam-friendly mall, we're doing it all again! Yep, we keep on boomeranging back to this top location, and for plenty of good reasons. What's not to love about its excellent spot close to Orchard Road, shops aplenty for tots, kids and grownups alike, and loads of delish places to feast on lunch, devour dinner and sneak in a cheeky ice cream. But this October there's extra reason to fly on over (broomsticks optional)… It's time for the spooktacular Tanglin Mall Presents Howl-o-ween Party, happening on 27 and 28 October, 11am to 4pm. For FREE! And to add a small twist (because it is Halloween after all), we're giving away amazing prizes to the best dressed fur-kids as well as to the best dressed families. So get your outfits for the whole family ready and read on for all the pawsome details…
Mark your diaries!
What can you expect at this fangtastic bash? Plenty, is what, including two magic show performances per day, storytelling of Room on a Broom (by a witch of course!), best dressed fur-kids and families shows (see below on how to enter!), dog adoption drive (pet a pooch and adopt if you can!), free flow popcorn & candy floss, face painting, spider slime craft making (shiver), trick or treating (free treats for kids, hurrah!), pet portrait paintings, roving mascots, pop up pet shops and more… So throw on your scariest outfit, park your broom and join us on Saturday 27th or Sunday 28th October (or hey why not come to both!) 11am-4pm. Full programme details with event timings below.
Got a cute pooch who likes dressing up? Entries are now closed but this is one show you do not want to miss!
This year, we're bringing a canine kind of cuteness to the event with a best dressed fur-kids show which will run at 1pm on Saturday at the Level 2 stage area! Pooches will then compete on the day for $600, $400 and $300 of mall vouchers!
But wait… there's MORE! Families also have the chance of bagging cool prizes in a best dressed competition for humans!
That family who turned up in matching superman outfits at last year's Halloween event are still one of our fave party moments, so we're really hoping they – and you – will turn up with more of the same this year. Bring the whole brood (minus the fur-kids for this one) in your Halloween finest on the Sunday to be in the running to win top-notch prizes… and by family we mean whatever family combo you like: just siblings, kids and grandparents, kids and parents, the whole fambam – it's up to you!
There's no form to fill for this cool comp, you just need to register in person on Sunday 28 October between 11am-12:30pm near the level 2 stage area. Make sure you're back in the same area at 1pm to see if your fam or your kids have been picked to join the final parade. You'll be be called on stage to strut your stuff and do your thing to impress the judges, and the winners will be announced once all 10 finalist families have had a chance to show off their creative ensembles!
Check out the event line-up & timings for 27 and 28 October, 11am to 4pm:
Level 1:
11am-4pm: Pop up shop with Pets Kampong
11am-4pm: Free flow creepy candy floss and pumpkin popcorn by PartyAllo
12pm-2pm: Trick or treating with Ocean Paradise (#01-7/8) and The Better Toy Store (#01-11/12)*
12pm-3pm: Dog adoption drive with SOSD plus talk at 1pm and 2pm about 'Owning a Pet, Responsibly' by Outreach & Education
1pm-3pm: Watercolour Pet portraits on the spot by PaintInks by Melt**
Level 2:
11:15am: Captain Dazzle's Magic Halloween Show
12:00pm: Face painting with PartyAllo and spider slime making*** with The Party Elves (3 hours)
12:30pm: Room on a Broom storytelling by Diva Productions (read by a witch!)
1pm (Saturday only): FurKids best dressed CONTEST (30 min)- entries now closed
1pm (Sunday only): Family best dressed CONTEST (30 min) – pre-register on Sunday at level 2 stage area between 11am-12:30pm
3:15pm: Explorer Joe's Ventriloquist Magic Show (Saturday only) & CJ Bubbles' Halloween Bubble Show (Sunday only)
*max 200 kids per day per store, simply walk in dressed in your Halloween gear and yell trick or treat to receive your FREE treat
**watercolour pet portraits are $25 per pet with 50% of proceeds going to SOSD, approx. 10-15 min in length, don't forget to bring a photo of your pet
***spider slime making craft accessible with minimum $30 same day spend at Tanglin Mall; max 30 kids per day, approx. 10-15 min craft depending on age of child, this is not a drop off activity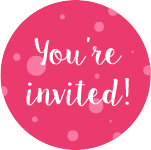 Tanglin Mall presents HOWL-O-WEEN Party!
When: 27-28 October, 11am – 4pm
Where: Tanglin Mall, Level 1 & Level 2, 163 Tanglin Rd, Singapore 247933
Cost: FREE, just turn up!
Dress up, rock up and get ready for a howling good time!
PLEASE NOTE: We are celebrating all things pooch, but do keep your fur kids at home for safety and hygiene purposes. The only dogs allowed into the mall during this event, as per AVA standards, are the ones looking for a furever family at the SOSD Dog Adoption Drive, as well as the fur-kid finalists of the best dressed competition invited by Tanglin Mall.
Tanglin Mall, 163 Tanglin Rd, Singapore 247933
www.tanglinmall.com.sg