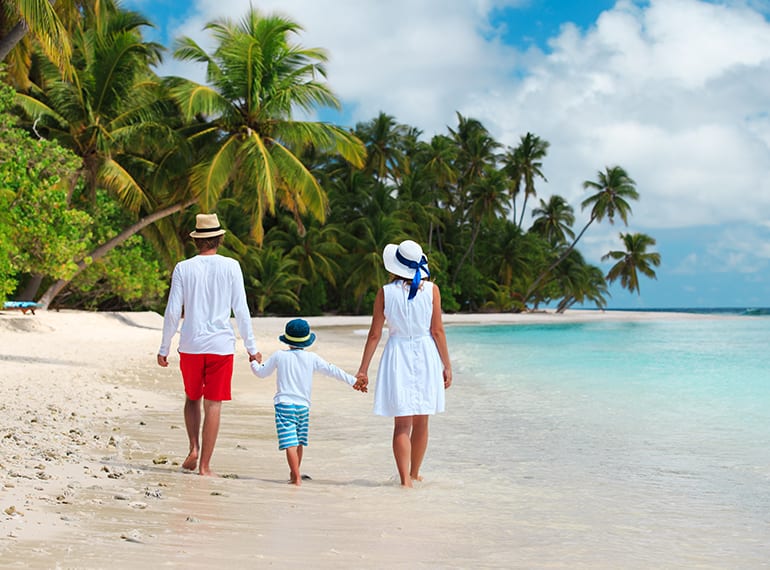 Put the Chinese New Year public holiday to good use by planning your next easy getaway with the kids...
Chinese New Year here in Singapore is not only an explosion of colour and fun, but also the chance to nip away for a quick vacay with the kids in tow! We've already noted the public holidays for 2018 and the international school holiday dates, so now we're lining up plenty of ideas for quick getaways with the family to put that extra time off work and school to good use. Here's our picks for a hop, skip and a jump over to easy destinations for your Chinese New Year holiday…
Desaru
If you're looking for somewhere close by, family-friendly and cheap as chips, then a no-thrills kinda holiday across the water in Desaru could be the mini-break for you. The area is set to expand massively later this year, and with all the big name resorts moving in on the action we say get there quick while it's still so easy on the wallet!
Bangkok
Swap the skyline of Singapore for the skyline of Bangkok for a hectic (but fun) weekend away in a city that never sleeps (a bit like our kids). There's SO much to see and do, but a long weekend is still enough time to cross off plenty of must-sees (and to eat the odd scorpion on a stick if you are the brave culinary type!). Use our guide to Bangkok with kids to help you plan the perfect itinerary.
Siem Reap
Release your inner Tomb Raider and head to Angkor Wat in Siem Reap, Cambodia, for an adventure that's one big, exciting history lesson. We conquered Angkor Wat a few years ago with a bubba in an Ergo, and yes we're a little bit smug.
Langkawi
Lovely Langkawi always features on our quick getaway lists: the easy journey, powdery, clean beaches, delish food (beef rendang: mmmm), kid-friendliness and fantastic family hotel choices make it a winner all round. Every single time.
Bali
Perennial fave Bali ticks all the boxes when it comes to a vacay for families. Whether you want to go full on luxe, or prefer the rustic charm of a boutique villa, whatever style holiday you plump for is sure to be top notch on this sunny island. Our kids are at their happiest boogie boarding in the surf surrounding Bali (especially when we get to sit on the beach with a cocktail to watch).
Malacca
If you fancy escaping Singapore for the weekend but are not feeling the dramas of jetting away with kids, drive across the border to culturally rich old town of Malacca. We did! And we loved it.
Bon voyage!
Like this story? Here's more we think you'll enjoy:
Farm stays in Asia and beyond
12 months of ideas for family holidays
Ski destinations around the world from Singapore
Where to go on an ethical animal adventure in Asia