Explore this school surrounded by nature during their Artisan Day on 9 May
I'm pretty excited about today. First of all, Mum makes me my favourite breakfast – pancakes at home – which normally only happens on weekends. Then there is the new school bag which I got to choose (totally FROZEN!). But what I'm looking forward to most of all is seeing my new classroom at Blue House Nursery & International Preschool. It's surrounded by trees and apparently I'll get to see monkeys, horses and dogs.

As soon as I arrive I spy a great big sandpit full of weird and wonderful objects. There's a sparkly mobile thing made out of foil and bottle tops and I make a beeline for it. A lady, with a smile almost as big as the sandpit, bends down and asks me if I'd like to make one too and invites me into a really nice room with some other children. Her name is Miss Doli and I like her straight away – she lets me use markers to draw all over a piece of glass which probably wouldn't go down too well if I was at home. After that, some of the other kids invite me to photograph them. Yep, we get to play with cameras.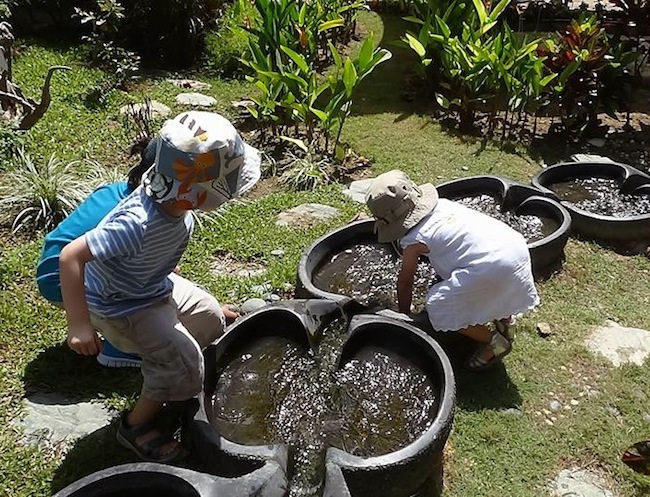 Mum tells me she will be back to pick me up in a while. For a moment I get a bit worried but then Miss Doli shows me the lightbox. When I place the leaves on it they look amazing and I could stare at their little veins for ages. Miss Doli sees how much I like them and we make a collage with them using glue and wool too. I can't wait to show Mum.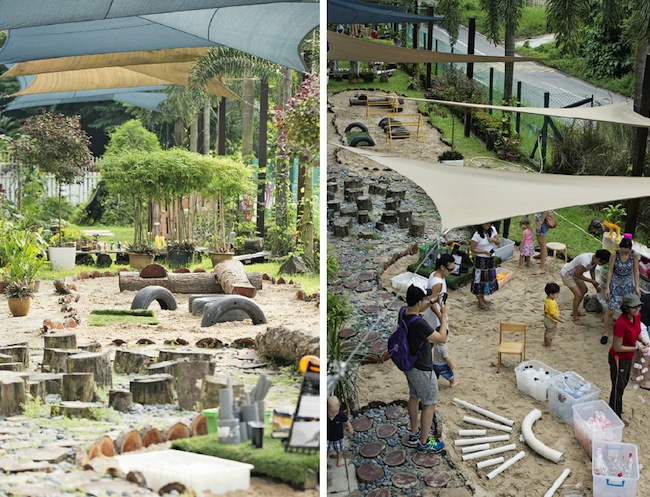 I'm starting to get hungry so we have a snack and I get to use my new lunchbox. It's pretty cool because I've never eaten without my family before and all my new classmates want to see what I've got. After we've eaten it's time to sing a dance. Which is great because I'm good at both of those – Mum tells me what a little performer I am all the time!
We're in fits of giggles after jiggling about and then I see Mum's face at the door. Apparently it's time to go home but I'm not so sure…what about a visit to that sandpit again?? Miss Doli asks me to come back tomorrow and we can explore it some more as well as visiting the community garden and the Atelier and Karung Guni Resource Room.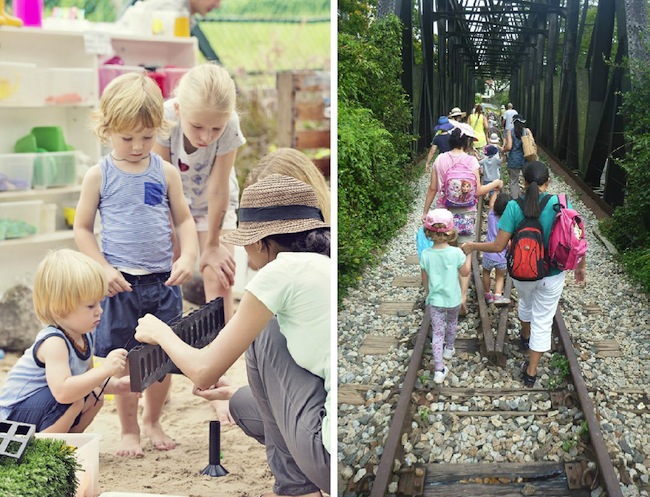 Everyone can come and visit Blue House Nursery &International Preschool, and the very special educators here, during theOpen Day and Artisan Event on Saturday 9 May from 9am to 1pm. You can hear more about how families are welcomed into the Blue House community and take a journey of discovery around the beautiful environment. The Infant and Toddler Atelier will be open too, with a promotional offer of 15% discount on any package purchased during the event.
The post is sponsored by Blue House Nursery & International School, 2 Turf Club Rd, 287988, p. 6734 0824