Calling all foodies! We're taking 30 lucky readers on a walking tour of the famous Tekka Market with Karni Tomer (right) of Wok'n'Stroll!
Singapore has one of the best food scenes in the world, and it's no secret we love our local hawker foods – we even made a list of Singapore's 30 must-eat dishes! If you love exploring Singapore's colourful neighbourhoods, loading up on fresh produce and interesting ingredients at bustling wet markets and discovering new dishes, then a foodie walking tour will tick all of your boxes (it certainly ticks ours). We've teamed up with the lovely Karni Tomer – self-professed 'food explorer' and founder of Wok 'n' Stroll – to take you on a walking tour through one of Singapore's most iconic food destinations: Tekka Market in Little India. You could be one of 30 lucky readers joining the foodie fun!
Whether you're new to Singapore, dropping into town and feeling ravenous or a local 'food explorer' yourself, Karni Tomer is your new best friend. As the director of Wok'n'Stroll, she takes fellow foodies on walking tours through Singapore's most vibrant neighbourhoods, sharing her passion for global cuisines. From hunting down the best laksa in Joo Chat, to snacking on satay in the city, going vegetarian or hitting the durian stalls in Geylang, Karni knows where the culinary adventures are at.
"I talk, teach and dream food, which has been my passion as long as I can remember," says Karni. Originally from Israel, she's spent seven years in Singapore diving into the melting pot of Malay, Peranakan, Indian and Chinese cuisines, taking keen foodies along to share the feast.
But her tours aren't just about walking away with a full stomach: Wok'n'Stroll is about delving into food history, understanding local cultures and practices and sharing real insider tips, courtesy of Karni, her team of guides or the local stall owners who are now her supporters and friends. Guests are often treated to the cook's own stories and tips, a taste of what's cooking, or even get a lesson in how to flip a prata or make masala powder!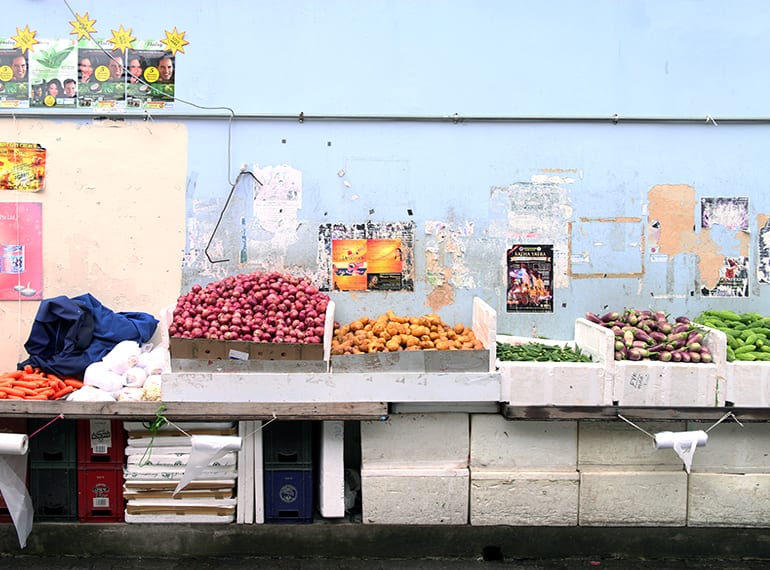 Take us to Tekka!
One of Karni's personal faves is Singapore's most famous market: Tekka in Little India. Once a slaughterhouse, it's now a maze of colourful fresh produce, exotic ingredients and unbelievable dishes from the hawker stalls – and we believe Karni when she says she's the queen of the market!
"Tekka is my first love and my favorite market in Singapore," she says. "I can buy ingredients for my home country's cuisine: Middle Eastern products, dill, parsley, radish, fennel, and all the ingredients for cooking Thai food – another cuisine I love. The hawker centre is fantastic and my favorite dish is Buni's Tiffin Corner masala dosa, which is made to perfection."
During the two-to-three hour tour, guests will soak up all the atmosphere of this buzzing market, meet the stallholders and pick up their own favourite ingredients, and enjoy a delicious breakfast at the hawker centre – and yes, you can have that dosa.


We're taking 30 readers on a tour of Tekka Market with Wok'n'Stroll! The morning tours will take place on Thursday 1 December and Friday 2 December, from 9am, and include breakfast. For your chance to win a pair of tickets, worth $160, visit the HoneyKids Facebook page and complete these two steps to enter:
Leave a comment telling us what you want to see at Tekka Market!
Competition closes midnight on 23 November, and winners will be announced here and on the HoneyKids Facebook page on Thursday 24 November. Click here for our full competition terms and conditions.
Photography: Darissa Lee