Singapore's fastest-growing international school has a shiny new campus in Mountbatten. Here's everything you need to know about its new digs.
With international school fees on the rise and expat packages on the decline, finding a school that ticks all the boxes with the right price point can be tough. Which is why we're big fans of One World International School (OWIS), a school that provides high-quality education at a thoughtful price. In fact, it's the recipient of the first international school tender by the Singapore Economic Development Board (EDB), which focuses on organisations that aim to provide more affordable international education.
This January 2020, OWIS is opening its new campus in East Coast, which will offer its Early Childhood Programme – pretty awesome news for those of us who live in the east! And here's the best part: OWIS  East Coast is now accepting applications for January 2020, so you'd better book a school tour, stat!
HERE'S WHAT YOU NEED TO KNOW ABOUT OWIS EAST COAST
It has a vibrant campus kids will love
OWIS's innovative Early Childhood Programme, which is centred around inquiry-led learning
in a play-based environment for children aged three to six, means that the OWIS East Coast campus will be pretty darn kid-friendly. We're talking about inside and outside play and learning spaces designed to engage, challenge and inspire little ones to become lifelong learners.
It provides "small-world" learning spaces for young learners
At the OWIS East Coast campus, everything is designed to encourage kids to explore, discover and take calculated risks that will challenge them to reach their full potential. This is because the equipment and classrooms are built to scale, which helps children feel safe, secure and develop a sense of belonging. And, as parents, we know how important that is, especially in the early years!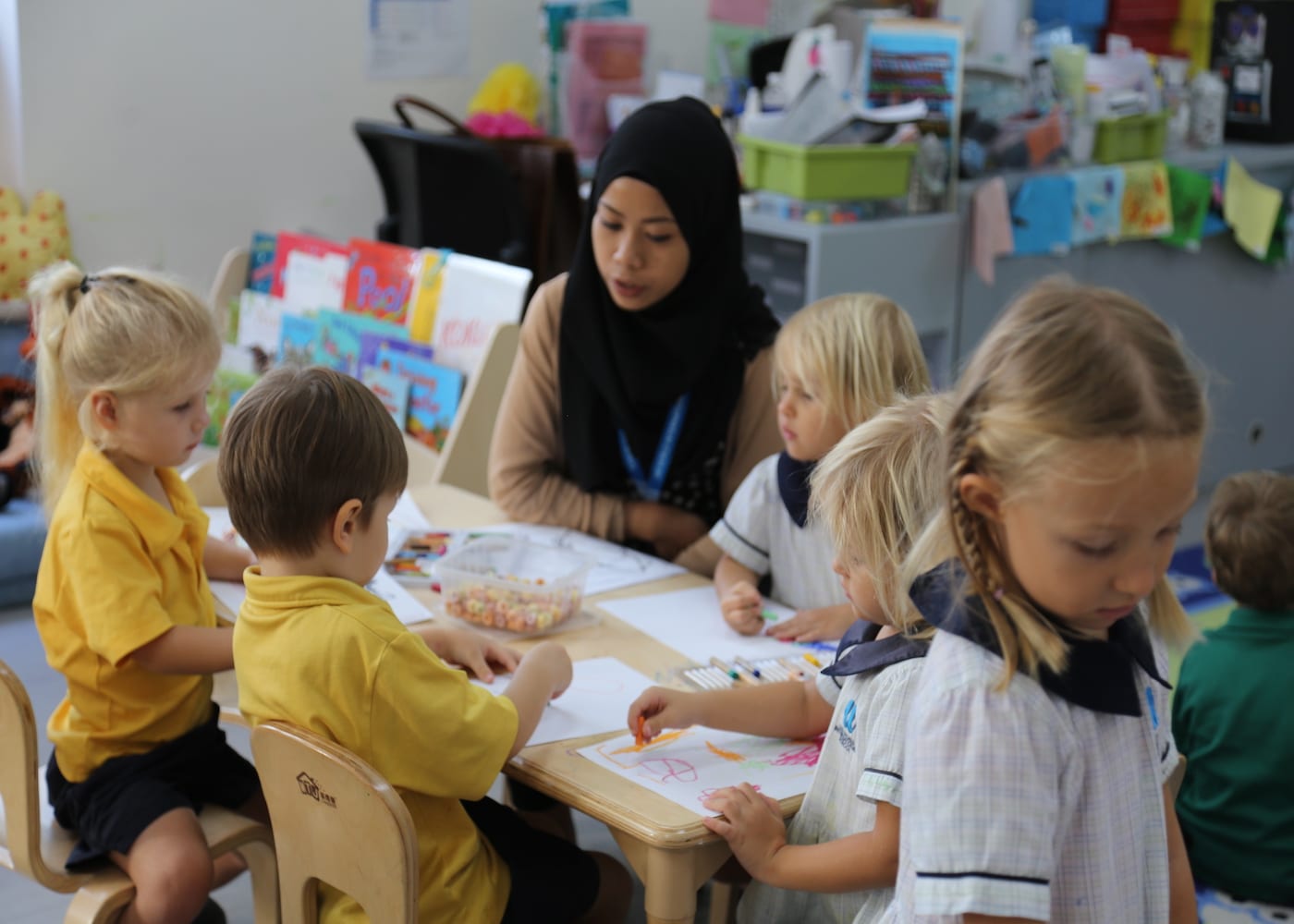 It offers an inquiry-based learning program
Many experts believe children learn best through play, and OWIS's inquiry-based whole-child educational program is all about play-based learning! The students get to collaborate, construct and role-play, which not only helps refine their motor skills but also encourages them to discover connections among their peers and to the world around them. At all the OWIS campuses, the students receive personalised learning paths based on their personal interests, strengths and weaknesses. And, most importantly, the folks at OWIS are all about fostering a nurturing environment where children are taught to embrace values like kindness and resilience, so they'll be ready to meet the challenges of the 21st century.
It provides a multicultural experience
The demand for quality international schools is real – more families, apart from expats, are opting to send their children to schools that provide a true multicultural experience. They understand the importance of sending their child to an international school to help them become well-rounded young adults prepared for study and careers abroad. And they'll get that at OWIS. In fact, its Nanyang campus has students from more than 70 different countries!
But don't just take it from us – why not get the full OWIS East Coast experience and book a school tour today?
For more info on One World International School, visit www.owis.org.
This post is in partnership with One World International School.