The interactive learner-led teaching approach at Nexus International School will prepare your child for life. Experience it for yourself at their Open Evening on 19 April
We at Honeykids HQ have always waxed poetic about how much we adore Nexus International School. We love how they're different from other schools because of the fun, creative approach they take when it comes to education (and they've got the super-cool hologram science project to prove it). But don't just take our word for it, experience it for yourself through the eyes of the students themselves at the upcoming Open Evening on 19 April! 
Thanks to its convenient timing, this is a great opportunity for working parents to ask all the important questions about the school's curriculum and learn about their interactive learner-led teaching and integrated programmes. Unlike your typical school that focuses on academia, Nexus is all about being adaptable, flexible and collaborative – in other words, preparing your child for life. In fact, Nexus parent Aoife Orton says what she loves most about the school is how her daughters are given endless opportunities to express themselves.
What makes Nexus different?
Teachers take every chance they get to inspire students, encouraging them to think out of the box. A great example of this is during a recent reading and writing lesson when teachers convinced their Nursery & Kindergarten learners that a sneaky 'monkey' would be visiting their learning pod after school. The 'monkey' would always leave banana peels behind and communicate with the children through notes. In turn, the children would write back to the 'monkey', encouraging them to use their newfound skills and be creative as well.
Explore the amazing Makerspace
Apart from being an Apple Distinguished School, what makes Nexus truly stand out in terms of innovation can be seen in their Makerspace. Imagine a room with exciting gadgets that range from 3D printers to laser cutters where kids can sculpt their own 3D heart – complete with "real" blood! At Spanish class, students take turns being 'reporters' and use a green screen to project whatever news they are reporting on. In the Makerspace, students are encouraged to move around and interact with gadgets, which helps to boost their imagination. Even the youngest learners get to putter around in the Makerspace, using simple maths to code Lego cars and move them.
5 tips to help your child learn to swim, with Nexus Internatio…

Teaching your kids to swim should be fun, but it's not always easy. We asked coaches Ivan and Larisa for their top five tips (between them they have a national representative swimming career, a master's degree in P.E., 16 years of coaching experience and two kids – they know their stuff!)#swimmingtips #watersafety #learntoswim #NexusInternationalSchool #sponsoredpost

Posted by HoneyKids Asia on Thursday, 19 October 2017
Learn about their strong swimming programme
Did you know that Nexus has one of the strongest swimming programmes in Singapore? In fact, many of their students are national record holders. Led by internationally-experienced swimming coaches, the Nexus Swim Team and Elite Swim team compete in a series of events every year, ranging from local to international meets. The nursery, kindergarten and primary learners also have weekly swimming lessons, which helps to build their confidence in the water.
If you're looking for a school that focuses on learning, exploring and creating, then Nexus might be the right community for you and your family. Head down for the Open Evening and see it for yourself!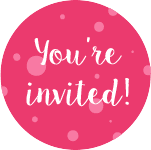 When: Thursday, 19 April
Time: 6pm-8pm
Where: 201 Ulu Pandan Road, Singapore 596468
RSVP: Nexus Open Evening 
Get more inside stories on Nexus International School:
Parent testimonial:Nexus International School
Easy musical games to play at home: Nexus International School
How to teach your kids to go swimming with confidence: tips from Nexus International School
This post is sponsored by Nexus International School.