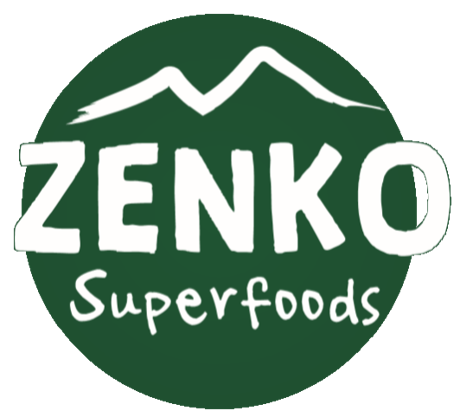 🌶️ Spice up your Saturdays with your family by finding our 𝘀𝗽𝗲𝗰𝗶𝗮𝗹 𝗭𝗘𝗡𝗞𝗢 𝗖𝗵𝗮𝗶𝗿! The first person or team to find The Chair gets $100 cash and our delicious Water Lily Pops! 🌶️
𝗛𝗼𝘄 𝗶𝘁 𝘄𝗼𝗿𝗸𝘀:
📹🍀 Tune in to our IG/FB Live at 4pm sharp! You'll get to see The Chair in a mystery location in Singapore. IG/FB handle: @zenkosuperfoods
🚴‍♀️🍀 Run/drive/walk/cycle/fly to the mystery location and be the first person to sit on The Chair!
😎🍀 The first person to sit on the chair wins $𝟭𝟬𝟬 𝗖𝗮𝘀𝗵, 𝗪𝗮𝘁𝗲𝗿 𝗟𝗶𝗹𝘆 𝗣𝗼𝗽𝘀, 𝗮𝗻𝗱 𝗹𝗼𝘁𝘀 𝗼𝗳 𝗮𝘁𝘁𝗲𝗻𝘁𝗶𝗼𝗻 from the ZENKO team and passers-by!
⛰️ 𝗔𝗯𝗼𝘂𝘁 𝗭𝗘𝗡𝗞𝗢 𝗦𝘂𝗽𝗲𝗿𝗳𝗼𝗼𝗱𝘀
ZENKO Superfoods is a Singaporean superfoods company founded by two friends who have a passion for discovering healthy and nutritious ingredients and transforming them to tasty, delicious and "less-guilty" pleasures for today's generation.
We aspire to explore the world and bring ancient superfoods to the modern-day lifestyle. Travel, adventure, food – Join us as we re-discover and unlock the World!
🌺 𝗔𝗯𝗼𝘂𝘁 𝗪𝗮𝘁𝗲𝗿 𝗟𝗶𝗹𝘆 𝗣𝗼𝗽𝘀
Light and crunchy Water Lily Pops originate from the Himalayan foothills and have been consumed by North Indians for over 2,000 years! It's a healthy alternative to popcorn with
🌿 Lower Fat and Calorie Content
🌿 Gluten-free, Vegan, Organic, Non-GMO
🌿 Roasted Not Fried!
🌿 Absolutely No Preservatives
It's the Ayurvedic snack of the new decade and a fast rising trend.
𝗚𝗲𝘁 𝘆𝗼𝘂𝗿 𝗪𝗮𝘁𝗲𝗿 𝗟𝗶𝗹𝘆 𝗣𝗼𝗽𝘀 𝗻𝗼𝘄 at www.zenkosuperfoods.com! Use code "Chairllenge10" to get 10% off storewide on our online store. While stocks last!