It's time to ditch the chores and the kids for a night of wining, dining and a chance to win a washer that'll lighten your load forever (literally!) at our next event: Take a Load Off with LG & HoneyKids happening on 28 June...
It's tough being a parent, with or without a helper. We've seen it all: upsetting stains, impossible messes, crying fits, and sometimes the baby gets a little fussy too. Hang in there, parents! We know you're in dire need of a break (and a shower), and that's why we'd like to invite you to Take a Load Off with LG & HoneyKids, happening on 28 June 2018, 7pm to 9pm, at Plentyfull, Millenia Walk – an event that's all about you. No kids, no chores, just one whole evening of ME time. This is your chance to drink, eat, relax, chat, play games, win prizes and be merry!
Here's what to expect…
This evening is all about refuelling after a tiring day with an endless array of delicious canapés and free flow drinks (including plenty of wine!), chat with other parents, unwind over some fun games, plus LG is giving away an LG TWINWash! One lucky winner will be picked on the night so you need to be there to win it!
Tickets are just $12 nett so buy them now, folks, as this special event has limited spots! Mums and dads are welcome, but this is a kid-free zone as we're here to relax, remember.
LG deserves a huge THANK YOU
Parenting is a 24/7 job but that doesn't mean we haven't earned ourselves a little break. LG has the solution for less chores and more 'me' time with its new state-of-the-art LG TWINWash product range! As the name suggests, you can wash two loads at the same time – genius!
The LG TWINWash features the ingenious LG TWINWash Mini, but what does this mean? We break down all the deets:
Separate Wash:

Wash your delicates separate from your regular load in the Mini Washer; or keep those whites and brights separate. Easy peasy!

Time Saving:

Finish two loads of laundry in just 49 minutes – that's half the time!

Effective and Convenient Wash:

TWINWash gives you 99.9% of allergen reduction, get the optimal wash for fabrics with less energy consumption. Did we mention you can operate and monitor the laundry with WiFi? No more running back and forth to check on it! You can even get the teen to pitch in.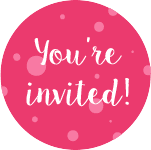 Buy your tickets now to get access to a night of ME time and stand a chance to win an LG TWINWash! LG knows just how to reward parents!
Take a Load Off with LG & HoneyKids
When: Thursday 28 June 2018, 7pm-9pm
Where: Plentyfull @ Millenia Walk
Cost: $12 nett
By purchasing tickets for this event (Take a Load off with LG x HoneyKids on 28th June 2018), please note that you will also be joining the subscriber list for HoneyKids and may be contacted by our event partners. Your details will also be shared with LG Singapore for the purposes of sending marketing and promotional messages.
This event is sponsored by LG.