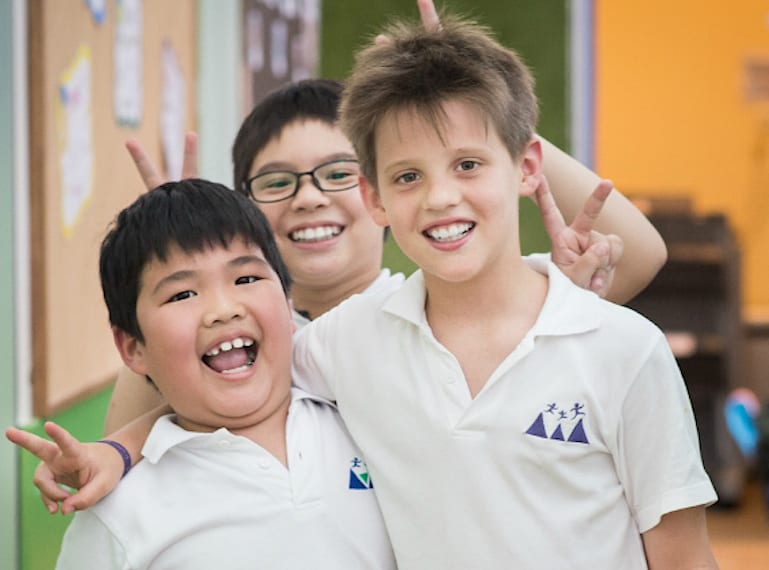 As parents, we all know that our kids are individuals, have unique strengths, and will take on the world in their own distinct way. Sometimes, we need to find just the right way to help our kids learn and be their best. For parents in Singapore with kids who have learning differences, what means the world is finding a supportive school that helps your child learn according to their needs. If you haven't paid a visit to The Winstedt School yet, it's time you got acquainted with this lovely, inclusive school with a difference – and its upcoming Open Day and Health and Wellness Fair in April are the perfect opportunities to see the Winstedt community in action…
Amazing, individual support
Founder and CEO Sharon Solomon – a third generation Singaporean – faced learning difficulties herself growing up, and The Winstedt School is her own mission help children age five to 15 overcome school challenges. Individualised attention, small student-teacher classes, integrated speech therapy and occupational therapy, an art therapist, plus a school counsellor are the secret to school's brilliant educational and social support system.

A new, bigger home with the same community feel
The Winstedt School has been a haven for families since 2008, but this year moved to its new home in Kallang – 10 times bigger, and minutes from the city centre. There are now 20 classrooms (including science labs, music and art rooms), woodwork and ceramics studios, two occupational therapy gyms and indoor and outdoor sports facilities. Hurrah! It's still a cosy community, with smaller classrooms and the student-teacher ratio of 6:1 – one of the lowest in Singapore. But the new setting gives more kids who face challenges in a traditional school setting the perfect place to reach their full potential.
A lovely place to learn
Come by for a visit, and you'll probably be struck by the bright, beautiful artworks each class has proudly displayed, and be blown away by the creativity and big imaginations being nurtured every day. Chances are, you'll spot older kids looking out for the little ones, students greeting their classmates with a big, happy squeeze, or bright, confident kids chatting with their teachers and support staff with ease. It's not just about imparting a curriculum here (which, by the way, is the International Primary Curriculum for diverse learners). Nurturing soft skills such as socialising and self-expression are key to helping kids make the very best of their individual gifts.
Meet the Winstedt team and see the school in action at these two events in April 2017:
The Winstedt School Open House 2017
The Winstedt School is committed to delivering a broad mainstream academic curriculum with a strong emphasis on socio-emotional skills, sports and the creative arts. For parents who have smart kids with school challenges, meet the Winstedt team at Open House to see how the school challenges and creates Expert Learners.
When: Wednesday, 19 April, from 9am
Where: 1208 Upper Boon Keng Road, Singapore 387312
Register online: http://bit.ly/2mYr9UY
For more information, email info@winstedt.edu.sg or call 6715 5373.
The Winstedt School's Health & Wellness Fair
Join the family fun at The Winstedt School's campus to celebrate the opening of the new school grounds! All are welcome and entrance is free. Expect lots of fun activities including a barbecue, yoga classes, circus skills and a fun obstacle course for the kids, as well as a terrific raffle!
When: Saturday, 22 April, 10 am – 4.30pm
Where: The Winstedt School, 1208 Upper Boon Keng Road, Singapore 387312
For more information, email info@winstedt.edu.sg or call 6715 5373.


The Winstedt School encourages siblings to enroll and contribute to the vibrant community of learners. For siblings enrolling at the school, a 5% tuition fee discount prior to GST will apply for the second and third child enrolled.
This post is sponsored by The Winstedt School.