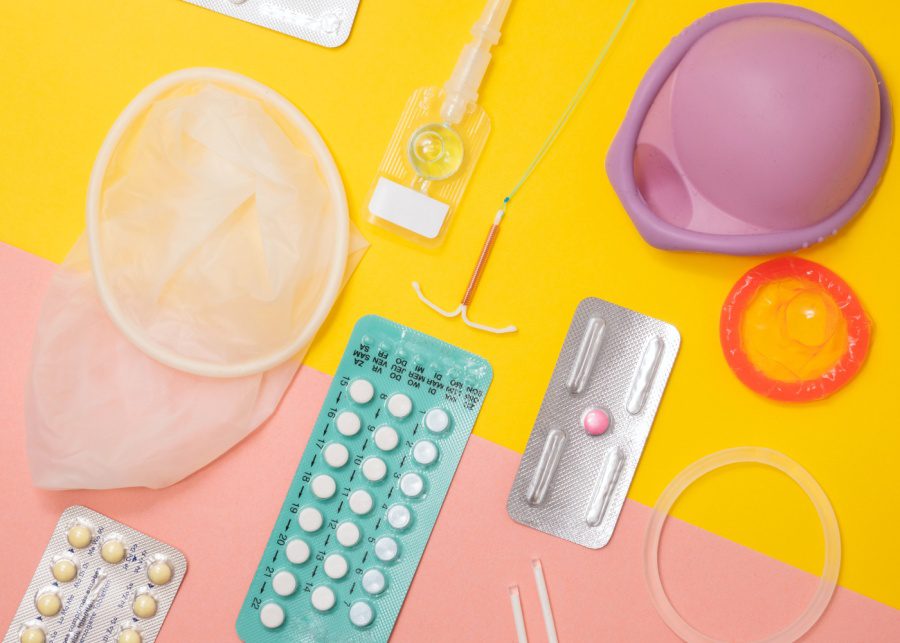 Photography: Reproductive Health Supplies Coalition
Do you know the effects of contraceptives on your body? We put some of our burning questions to a doctor to get the lowdown when it comes to birth control.
Have you been searching the internet to find the answer to your questions on contraception? You're not the only one. A survey conducted by Organon, a women's healthcare-focused company, revealed that the internet is the first point of call for obtaining family planning information for women in Singapore. This is followed by friends, a partner, or a doctor. Dr Foong Tsin Uin, Chief Medical Officer at Osler Health International, acknowledges the trend further: "We see the conversations where knowledge is gained about contraception largely happening outside of doctors' offices."
Although the internet is a treasure trove of information for just about anything, including contraceptives – should you take what is posted on WebMD as the absolute truth? We chatted with Dr Foong to give us her take on Dr Google, as well as answer our burning questions on contraception…
Ask the expert: How do contraceptives affect you?
Do contraceptives affect breastfeeding?
Oral contraceptives generally do not affect breastfeeding. The combined pill can be safely used three weeks after delivering the baby. Other contraceptive methods can be used sooner.
When should women come off the pill if they're trying to conceive?
The pill does not affect fertility. Natural fertility should return as soon as the pill is stopped. People can fall pregnant when they miss or skip one pill, which shows just how quickly your fertility can return!
When can women start taking the pill after having kids?
Three weeks after delivery for the combined pill and immediately after giving birth for the progesterone-only pill. However, it's recommended that you consult your doctor to get the most suitable contraceptive method for you.
Is it true that weight gain is a side effect of contraceptives? What other side effects are there?
Weight gain can happen – however, it is not a common side effect. It's often due to temporary water retention rather than fat gain.
Other side effects may include nausea, dizziness, headaches, and spotting. Others may report mood changes and decreased libido. However, this is not common and may be mitigated by the different options of pills available. If you recognise some of these symptoms, please see your family doctor. They may suggest a different pill.
Men have limited options when it comes to contraception. Are there any new methods they should keep a look out for?
At present, there are no new methods that I would suggest. Novel methods are being discussed, but we need more information on data and evidence before confidently introducing them.
Are there permanent contraceptives that adults can consider?
Yes, sterilisation methods for both men – also known as vasectomy – and women.
What are the success rates for contraceptive use?
The contraceptive methods listed below have very high reliability.
Sterilisation: 99.5 per cent effective
Intra-uterine device (IUD) / intra-uterine system (IUS): >99 per cent effective
Implants: 99 per cent effective
Progesterone-only pill: 98 to 99 per cent effective
Combined pill: 98 to 99 per cent effective
Injection: 98 per cent effective
The above information is derived from NHS UK.
When can adults finally stop taking contraceptives?
Women can stop taking contraceptives when they enter menopause. The average age of menopause is 51; however, many women may enter menopause earlier or later.
Can we trust the internet when it comes to answering our questions on contraceptives?
There's no harm in going on the internet to obtain information. But it's better to consult a professional when it comes to serious matters. "Our anecdotal experience is that most women are coming with some information they have obtained, which is now widely available," Dr Foong highlights. "As doctors, we will always discuss the relevant options with the women after assessing their personal medical history, family history, lifestyle and preferences to suggest the most suitable and safe contraceptive option."
Thank you again, Dr Foong, for chatting with us!
Need to know about birth control options in Singapore? Check out our guide here!