Catch the brand new 'Paint The Night' Parade
Hong Kong recently topped the list of most popular travel destinations for Singaporeans in the first half of 2014. Its amazing food, great shopping, and 'girls weekend' draw is reason enough to jump a flight. Now to top off this offering there is one more illuminating motivation to pack your bags and go: On 1 October 2014, Hong Kong Disneyland will launch the 'Paint The Night' Parade, a fully LED extravaganza. A visit to this magical, luminescent world is set to rank high on the family travel agenda…
A quick glimpse
This extravagant parade with the most amazing floats you've ever seen is an absolute feats for the eyes. More than 740,000 individual lights are used to illuminate the 7 floats, 80 dancers, and over the top props for your viewing pleasure. Each costume has a sophisticated system of lighting controls and the performers also wear fibre optic wigs and eyelashes that add an ethereal glow while they twirl and leap.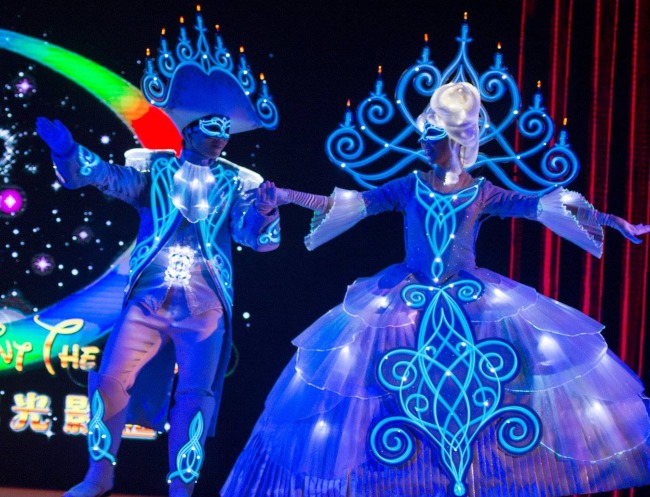 Meet Mickey & friends
The float parade begins with the effervescent Tinkerbell, who opens the show with a sparkly spiral of pixie dust. Appearances by Monsters Inc., Cars, and Toy Story characters follow suit. Little girls will adore seeing Ariel, the Little Mermaid, with a school of glowing sea creatures, and Belle from Beauty and the Beast also graces the occasion alongside giant, brightly-lit candelabras. Mickey, Minnie, Goofy, and Donald Duck end the night with a grand finale, where the entire Disneyland Park is illuminated.
Work your paintbrush
There's more to do than just watch your favourite cartoon characters float by – Disney's creative team has introduced an interactive element too; during two show breaks, grab your "Mickey Magic Paint Brush" and start giving performers a fresh coat of paint! Paint the town red, pink, blue and green.
Join the party
After the parade, head over to the Tomorrowland Boutique and get splashed with luminous make-up by professional make-up artists then join the dance party and illuminated stage performances in the Tomorrowland Party Zone.
Celebrate Halloween & Christmas
For Halloween in October, Disneyland Hong Kong will run new attractions like the "Horrors of the Amazon" show, where Jungle Cruise Skipper Jonas Brisbane will narrate a spine-tingling tale of his adventures in the Amazon, complete with lighting and sound effects. In Toy Story Land, you just might bump into creepy mutant toys like Babyhead, who have taken up residence there to escape their crazy owner.
Disneyland's Sparkling Christmas, starting 13 November 2014, is centred around none other than the winter princesses: Queen Elsa and Princess Anna from Frozen. If your little ones have clamoured for all things Elsa and Anna, they'll love the chance to meet them "in person" and enjoy Frozen-themed food and drinks as well as merchandise. It'll be hard getting the kids to leave!
Hong Kong Disneyland, Penny's Bay, Lantau Island, p. +852 3550 3369. Tickets cost HK$320 (for children aged 3 to 11 years old) and HK$450 (for visitors aged 12 to 64 years old). Buy and reserve tickets online here.
Photos: Hong Kong Disneyland