HoneyKids presents The Dream Team Talks – The Early Years with Australian International School: RSVP for expert advice and brilliant tips on parenting woes...
Essential parenting advice, expert talks and morning tea while your babies and tots are kept busy with age-appropriate toys? All for FREE? If this sounds like something you need on your radar, then you need to know about our awesome HoneyKids presents The Dream Team Talks – The Early Years with Australian International School event, happening on Tuesday 16th October, 9:30am-12pm at the fabulous Australian International School Early Learning Village. Read on for all the deets if you want to mingle, talk, learn and relax all while your little ones are engaged with their own tot-suitable activities and then get RSVP'ing!
About the The Dream Team Talks
These children of ours may be little in size, but they're certainly big in demands, so when it comes to getting expert advice on the parenting niggles that have been at the back of our mind, it's not always easy to find the time to source the reassurance and answers you need. We want to change that.
If you've been to a previous Dream Team Talks event, then you'll already know that we love supporting parents right through from the anxious pregnancy days to the infancy and toddler stage. This time around we're putting a special spin on things by not only inviting parents along with their little ones age zero to three years to our event, but by hosting it at Australian International School's Early Learning Village, where we've lined up lots of sound advice and top tips from the experts. 
Why Australian International School Early Learning Village?
Why did we choose this venue for our Dream Team Talk? Easy: the AIS ethos of caring and nurturing children from age 0+ and its creation of a space designed to replicate a safe home environment ticks all the boxes for an event where mums and dads can be as relaxed as the kiddos. Add a fantastic team of international teachers with years of experience and expertise under their belts, and it was a no brainer!
The Dream Team Talks: Early Years lowdown
Bring your little ones age zero to three years, mingle with other parents and listen in on the experts (while your tots are entertained with age-appropriate toys) at this exclusive event. The special spin? There'll be FIVE expert talks and each talk will be in it's own room and repeated three times so you don't have to miss a thing! See below for the lowdown:
A welcome by HoneyKids and Head of AIS Early Years, Adam Patterson, before chilling out for morning tea and a quick photo or three with your bubs and tots with the lovely Hayley from Polkadot Photography (free high res images will be passed to you via soft copy after the event!)
Expert advice and hot tips by the AIS friendly teaching staff on all things sleep training: Perfect if you're having some 'issues' with your little one's sleeping patterns (ie, your bubba doesn't need sleep and you do!)? Talks are running at 10am, 10.30am and 11am.
A session with SES International who will be offering a 30-minute fist aid demo covering important life saving tips for the family. Pop in to catch a talk at 10am, 10.30am and 11am.
Complete Healthcare International (CHI) covering the ins and outs of common illnesses, different kinds of fevers and giving advice on when to go to the emergency room, because we all know how worrying it can be when little ones are struck down with a fever or mystery illness. 

Join these informative sessions at 10am, 10.30am and 11am.

The AIS water safety experts will be imparting sound advice on the importance of swimming safety and techniques. The Early Learning Village is the ONLY early years school in Singapore to have a swimming pool, and as learning to swim is an important part of every child's education, this is a super useful talk for all parents. Sessions will run at 10am, 10.30am and 11am.
Great tips, tricks and expert advice by the friendly AIS teaching staff who have plenty of advice up their sleeves on every parent's favourite topic: toilet training! Join the fun at 10am, 10.30am and 11am.
Time out for you and your baby in the Quiet Room & Baby Safe Zone. Toddlers with bundles of energy have plenty of other space to burn off some energy in, so we're keeping this one just for the tiniest of tots.
There'll also be:

Free morning tea including pastries and refreshments: we want parents to relax (big thank you to AIS!).

A soft toy for each child thanks to Australian International School.
HoneyKids presents The Dream Team Talks – The Early Years with Australian International School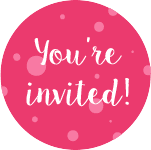 Date: Tuesday 16th October
Time: 9.30am – 12pm
Location: Australian International School, Early Learning Village
Cost: FREE but please RSVP as spots are limited (one registration per family – and a reminder that dads are welcome too!).
FYI: This event is suitable for children aged zero to three years.
Don't forget to subscribe to our weekly newsletter and follow us for sneak peeks and fun moments on HoneyKids Instagram!