We've helped more than 500 families find their perfect school at the last two International School Fairs and guess what? We're back! Read on for the all-important deets...
Choosing a school for our kids is no easy feat here in Singapore: choice paralysis anyone? Even with the help of our oh-so-handy HoneyKids School Selector, picking the perfect spot for small, medium and large learners is tough. We totally get it, and as such we've already hosted two mega-successful HoneyKids Asia International School Fairs with HSBC, both of which brought over 500 parents and over 20 of Singapore's international schools together in one room to save hours, days and months of school-search woe. Which is why we're doing it again – TOMORROW! We've got 21 top international schools and preschools lined up to answer all your burning education questions and to talk you through everything from curriculums to bilingualism right through to school fees and facilities. Mark 29 September, 9am-3pm in your calendar as THE date you can finally stop procrastinating (and, if you're like us, panicking) about which school to choose. RSVP now: we can't wait to see you all this weekend.
Meet our wonderful partner, HSBC
HSBC is the bank of choice for global citizens, and with the international school scene also being such a global affair, we think that our partner is the perfect fit when it comes to finances (including relocation and international and overseas schooling costs). HSBC is always on hand to offer pre-and post-arrival support for families relocating to Singapore. On top of that, HSBC customers get to enjoy tons of other privileges and offers for education, food, fitness classes, Mandarin courses and even rugby training for the kiddos! International finances and banking taken care of by the experts with flexible instalment plans for schools fees and processing fee waivers = one less thing to worry about! Hurrah!

Bogged down by school fees? HSBC has got a flexible monthly instalment plan for 3, 6 and 12 months when you pay for your child's school fees with HSBC's Card Balance Conversion Plan. Plus, enjoy a processing fee waiver when you use the HSBC Premier MasterCard or the HSBC Visa Platinum Credit Card. Pop over to the HSBC booth to find out more!
The need to knows
This time around we've gathered 21 international schools and pre-schools, along with their principals and heads of staff in the super-luxe Azalea, Gardenia and Orchid Rooms of Shangri La Hotel, Orchard. Come armed with all those schooling questions that have been keeping you awake at night, and don't forget to pop along to one of the hugely helpful expert-led talks happening throughout the day. Topics covered will include choosing the right international school for your child, things to consider when picking what curriculum suits best, and also the hot topic of global learning. No need to register separately for the panel talks, folks, but do show up early as seats will be allocated on a first-come-first-served basis.
Worried that the kids will start getting antsy the moment you start speaking to an admission officer? We've got you covered: pop over to the special kids' play area where your little ones can get on with play time with Impressions Art Studio's Craft Corner while you get busy with finding a school. You can visit some of our partners outside the play area too like ITS Education, Keystone Tutors, Singapore Repertory Theatre, TaxiBaby, Camp Asia and Language Boutique. And just because: FREE goody bags & fab giveaways such as Adventure Cove Waterpark, SEA Aquarium & Fun Pass Play-5 passes thanks to Sentosa Development Corporation and Resorts World Sentosa! Stop by the HSBC booth to claim your loot which will include cool surprises and to enter into the prize draw. You have to be in it to win it!
The international schools joining in the fun
The expert panel talks
Choosing the Right International School, 9:30am
Pick the right school for your family
Listen in on the experts as they share insider tips on everything you need to bear in mind when choosing the right international school for your child. Get guidance from those in the know & learn more about ethos, curriculums, cost of schooling and when to start saving for it.  
Experts and schools in this talk: Australian International School, HSBC and Keystone Tutors
Early Years Learning, 10:30am
The A, B, C's of Early Years learning
Discover how Early Years learning creates a cornerstone for schooling through social, emotional and holistic learning. Understand the difference between Montessori, PYP, EYFS and Reggio Emilia and how the Early Years programmes can help ignite a child's passion to learn, explore and create their own solid foundation for future learning success.
Schools in this talk: GESS, Bluehouse International Nursery & Preschool, Tanglin Trust School
Global Learners, 11:30am
Third culture kids and the global learning experience
This panel will explore what it means to have third culture kids. Experts will dive into what a global curriculum means for families and what pathways it opens up for young learners. Discussions will cover important international learning topics including curriculums, language programmes and, most importantly, how schools can help kids (and parents!) adjust and settle into life in Singapore or upon repatriation elsewhere.
Schools in this talk: Nexus International School, Dover Court International School, ISS International School
Thinking Long Term, 12:30pm
What comes next? Education beyond the next school grade…
Is IB the right choice of curriculum for all children? What skill sets and qualifications do students need to prepare them for life at university? What roles are technology and innovation playing in the classroom? Is boarding school a good longer term option for your family? Tackle these questions and plenty more to put you in the right mindset for a longer term approach to your child's learning journey.
Schools in this talk: GEMS World Academy (Singapore), Marlborough College and Stamford American International School
Building Confident Learners, 1:30pm
How does school culture shape a child's character and learning success?
Important topics such as bullying, school culture and positive learning experiences will be raised and discussed, and tips given on how to raise confident, self-disciplined learners.
Schools in this talk: SJI International, The Winstedt School and EtonHouse International School
RSVP, folks!
Do make sure you RSVP asap so we can keep you up to date with the itinerary.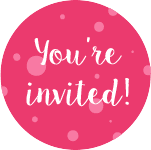 Honeykids Asia International School Fair In Partnership with HSBC
When: 29 September, 9am-3pm
Where: Shangri La Hotel, Orchard, Azalea, Gardenia and Orchid Room (Mezzanine Level), 22 Orange Grove Rd, Singapore 258350 (Look out for the HoneyKids staff in the foyer who will help direct you!)
Cost: Free but RSVP is required. Complimentary coffee, tea and soft drinks will be served
Need more info on schools while you wait for the fair to roll into town? Check out HoneyKids Asia School Selector.
Like this story? Here's more we think you'll enjoy!
International schools in Singapore: what does it really cost?
The all-in-one best in the West: Singapore preschool guide
The all-in-one best in the East: Singapore preschool guide
The all-in-one best in Central: Singapore preschool guide
Don't forget to subscribe to our weekly newsletter for more updates on events!