Choosing a school for our kids is no easy feat here in Singapore, even with the help of our oh-so-handy HoneyKids School Selector. That's why we're holding yet another one of our mega-successful HoneyKids Asia International School Fairs with HSBC. This time we've got 21 top international schools and preschools lined up to answer all your burning education questions and to talk you through everything from curriculums to bilingualism right through to school fees and facilities. Mark 29 September, 9am-3pm in your calendar as THE date you can finally stop procrastinating (and, if you're like us, panicking) about which school to choose. RSVP now!
We've got special kids' play area where your little ones can get on with play time while you get busy with finding a school. Don't forget to visit some of our partners outside the play area too like ITS Education, Keystone Tutors, Singapore Repertory Theatre, TaxiBaby, Camp Asia and Language Boutique. Also: FREE goody bags & fab giveaways from our partners just because! Stop by the HSBC booth to claim your loot which will include cool surprises and to enter into the prize draw. You have to be in it to win it!
The international schools joining in the fun
RSVP, folks!
Do make sure you RSVP asap so we can keep you up to speed with the itinerary and schedules of talks happening on the day.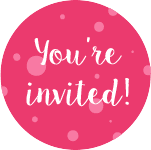 Honeykids Asia International School Fair In Partnership with HSBC
When: 29 September, 9am-3pm
Where: Shangri La Hotel, Orchard, Azalea, Gardenia and Orchid Room (Mezzanine Level), 22 Orange Grove Rd, Singapore 258350 (Look out for the HoneyKids staff in the foyer who will help direct you!)
Cost: Free but RSVP is required. Complimentary coffee, tea and soft drinks will be served