Find out how GEMS World Academy (Singapore)'s smaller classes and low student-to-teacher ratio can benefit your child's learning.
A great education is crucial to our kids' success, so it's imperative we find a school that instils confidence in our kids, encourages them to ask questions and lets them take charge of their own learning. That's why we want to find the right school environment where they feel comfortable enough to express themselves and seek help from their teachers when they need to. Well, you'll be glad to know family-oriented international school GEMS World Academy (Singapore) has small class sizes and a low student-to-teacher ratio, which can help your child achieve that goal. Here's how: 
A safe, learning environment
Having a safe space to learn in the classroom not only supports our kids' natural curiosity, it also allows them to become confident learners without fear of judgement. But that's not the only thing that'll help the kiddos break out of their moulds – being in a small class helps, too! 
At GEMS (Singapore), classes from Nursery through to Grade 12 are purposefully kept small enough for the students to get the most out of their learning. This gives them the opportunity to grow in confidence to ask questions, share ideas and, when needed, be able to ask for help. And that's not all! Being a part of a small class also allows children to build strong teacher-student relationships and perform better academically. And as parents, that's something we want for all our kids. 
But how small is small, exactly? At GEMS (Singapore), its Nursery classes have 14 students, Early Years classes have 16, and its Primary and Secondary classes have a maximum of 24 students – all great sizes for your kids to get the most out of their learning experience. 
A personalised approach
As it turns out, belonging to a small class not only means students will get the chance to participate more in classroom discussions, but also have more one-on-one time with their teachers, too! The best part about sending your child to GEMS (Singapore)? Every class from Nursery to Grade 5 in the school has a class teacher and a fully qualified teaching partner, so teachers can devote more of their time and attention to your children. 
It also helps teachers identify each student's needs and learning style, and offer help to students who need it. With smaller class sizes, there are smaller group-learning opportunities, which encourages students to learn from each other, too. Talk about a personalised approach for your child!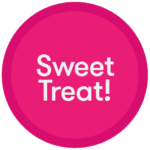 Each child registering at GEMS (Singapore) who is or was previously enrolled at any international school in Singapore will receive Registration & Admissions Fee Credit worth $6,000 upon successful enrolment to GEMS World Academy (Singapore).
The offer is valid from now until 1 April 2020.
Interested to learn more about GEMS World Academy (Singapore)? Visit its website to book a personalised tour today. 
This post is sponsored by GEMS World Academy (Singapore).