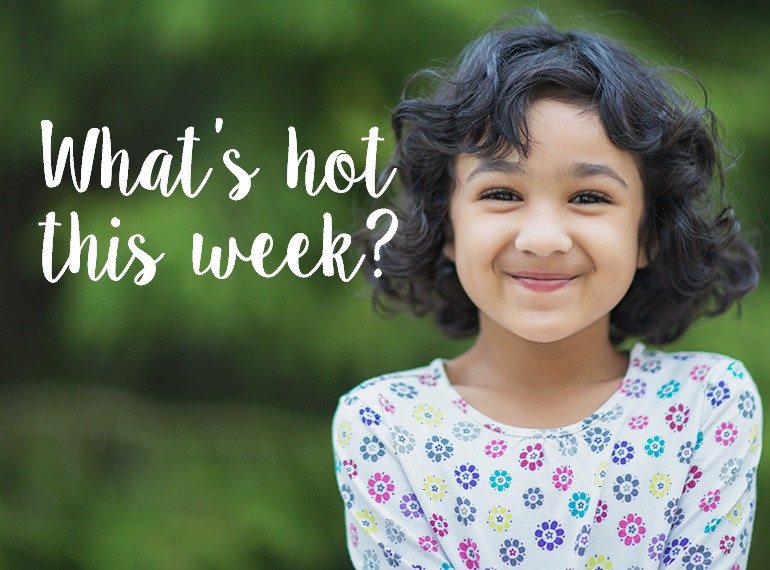 There's an extra day off school this week, so you're going to need a list of fun stuff to do with the kiddos...
With 23 children ranging from teeny tiny newborn through to seriously moody teenagers between the parents here at HoneyKids and Honeycombers, it's safe to say we know a thing or two about keeping kiddos busy in Singapore! We love to send our offspring out and about to try the cool new (and evergreen) activities happening around the island, so they can report back on what's worth checking out right now. Here's what's hot this week – and you get an extra day off thanks to Chinese New Year to try it all!
1. Hang out with the pandas at the River Safari
It's been a while since we ventured over to the River Safari, and some of Singapore's strangest residents didn't disappoint when we spent a sunny day there this weekend. The pandas and manatees were a big hit, as was the exciting Amazon River Quest: a boat ride through jaguar and maned wolf infested territory.
2. Make the most of the sunshine with a day out at Sentosa
We took our own advice from the HoneyKids' recent Chinese New Year at Sentosa video and head on over via the colourful monorail for a day of adventure. Highlights included the new tracks on SkyLine Luge, Madame Tussauds Marvel 4D Experience and all the CNY Year of the Dog Snoopy decor brightening the whole island.
3. Get some peace and quiet at the cinema
Getting out and about with the kids is all well and good, but sometimes all that full on fun can get a little tiring. Thankfully there are tons of blockbuster movies due to hit the silver screen during 2018, so taking 'lil ones to the flicks is an affordable activity that's easy too! Look out for the regular Mums & Babies session at Golden Village (zero guilt factor when your bubba starts howling before the film even starts), and if you're still wondering where to go on a hot date for 14 February (this Wednesday, people!), then the Valentine's Day Sets in Gold Class are a great way to combine a romantic meal with a night off from the kids.
4. Turn your cardboard boxes into recycled craft projects
When your online shopping arrives in a cardboard box, it's absolutely time to break out the craft kit and get busy with some sustainable art projects. Our small (and medium) kiddos had a blast turning grocery cartons into robots and shoe boxes into display cabinets – and we had a lot of fun too.
5. Take the kids ice skating
The Disney on Ice stars have already skated into town and are busy practising their impressive moves ahead of the annual show, which opens 14 March, in time for local school holidays. Our kids were lucky enough to meet up with some of the cast, and are now demanding ice skating lessons (and to be a Disney princess when they grow up). The ice skating bit we humoured them with. The Disney Princess: not so much.
Like this story? Here's more we think you'll enjoy:
Huat's on this Chinese New Year? Your guide to CNY
Where to get your snacks for CNY
Animal shelters in Singapore: Where to adopt a pet