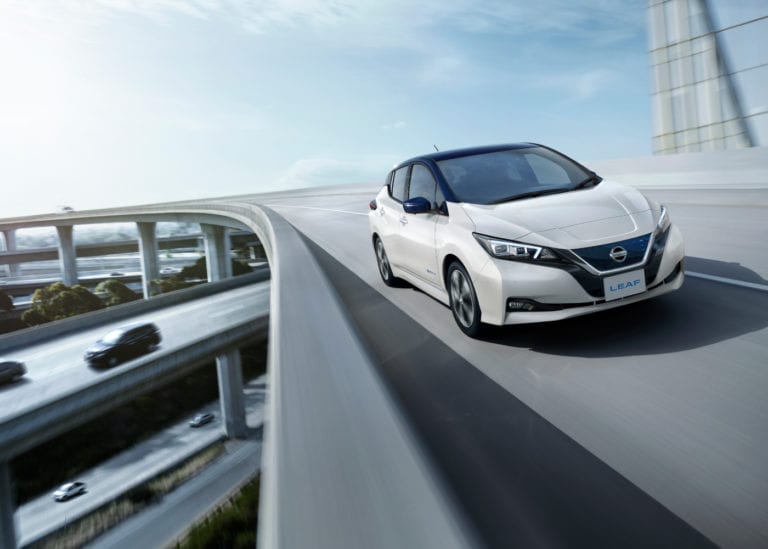 We rolled up to the Nissan showroom at Ubi to test drive the brand new zero-emission Nissan LEAF and here's our review...
If you own a driver's licence in Singapore, you'll find it's not often you get the chance to use it. Between the eye-watering prices, the easy-to-use public transport that arrives on a dime, and trying to maintain an eco-friendly lifestyle (especially in Plastic-Free July), it's been difficult to commit to a four-wheeled drive. But if our jaunts in taxis and ride-shares have taught us one thing, it's that nothing beats the convenience of a family-friendly car. Enter: the Nissan LEAF.
Switch to an electric car and save big bucks
Other than being zero emission, one of the perks of an electric car is that it's super quiet. If you're not sure what that's like, get this – we started the car and it took us a second to realise it was running. The LEAF runs on a battery that allows more than 300km of driving on a single charge. It can be fast charged within one hour at any of the six Nissan showrooms or public EV chargers, or at home for up to eight hours. You can also switch on Eco mode to conserve energy. The best part? You'll save loads on petrol compared to charging an electric car, with an estimate of $650 in total energy cost for a full year's average mileage of 16,700km – talk about a money-saving hack!
The e-pedal makes things super simple
One of the main features of the Nissan LEAF is the e-pedal, which you can toggle on and off with the push of a button. Once activated, it combines the accelerator and brake pedal into one, meaning the car moves when you press on the pedal and stops when you take your foot off it. It can be a little bumpy at the start but it's not too different from driving manual. And once you get the hang of it, combined with the instant acceleration and emergency braking, you've got yourself an easy ride. 
Parking is a breeze with the Intelligent Around-View Monitor
When we pulled this bad boy in to park, the rear-view camera was doubled up with split-screen close-ups of the front, rear, kerbside views and overhead cam. Parallel parking while the kids are fighting it out in the back? No sweat. 
The new Nissan LEAF will retail for S$161,800 with COE. Want to experience it yourself? Take it for a spin at the Leng Kee and Ubi Nissan showrooms.
Tan Chong Motor Sales, 19 Ubi Road 4, Singapore 408623, and 25 Leng Kee Road, Singapore 159097; www.nissan.com.sg
Like this story? Here's more we think you'll enjoy:
Guide to living in Singapore as an expat with kids
Buying vs leasing a car in Singapore: the pros and cons
Where to get your driving licence in Singapore
10 small ways to conserve the environment
Don't forget to subscribe to our weekly newsletter and follow us for fun moments on HoneyKids Instagram!