It's not too late to find your perfect school. All EtonHouse International School campuses will be having their last open house days for this school year. RSVP online and get 50% off your registration fee!
As parents, we always have a lot on our plate. Pickups, playdates, meal plans, deciding where to send our kids to school… nobody said it was going to be easy. However, not everything child-related has to be a challenge. EtonHouse International is there to help you take a load off when it comes to picking the perfect school to send your child to – from playgroup all the way to high school. But don't just think about it – check out EtonHouse International School and everything it has to offer at its LAST open house for the academic year. The series of open houses at the various locations will start on 14th April and end on 5th May 2018.
Where family comes first
At EtonHouse, you can expect to always be in the know when it comes to your child. You'll never have to worry about being out of the loop because parents are always encouraged to join in on the activities. Mums and dads work closely together with teachers to create a close-knit community of globally-minded children though cultural events, parenting and curriculum workshops, sundowners, open lessons and community gatherings.
Internationally recognised educational programmes
There's no doubt that choosing a school with a solid curriculum is one of our top priorities. EtonHouse is not only known for its family-oriented atmosphere and outstanding language syllabus, it also offers the globally-recognised International Baccalaureate (IB) Programme and IGCSE qualifications. The school also follows the renowned inquiry-based Reggio Emilia approach for its early years programme.
Education pathways from Playgroup to Secondary and High School
Most EtonHouse campuses offer its students a complete education pathway. The EtonHouse Orchard campus, with its SMART driven, cutting-edge curriculum is the first school of its kind to offer little learners a complete academic pathway, from primary to secondary to high school, while EtonHouse Broadrick offers educational programmes from primary to secondary levels.
Can a school really make a big happy family? Parent Natacha Fernandes says yes. Watch how the Fernandes children have blossomed at EtonHouse International School.#sponsoredpost #ibworldschool #internationalschool #etonhouse

Posted by HoneyKids Asia on Thursday, 30 November 2017
A school where everyone knows your name
If you've been looking for a school with a close-knit, family atmosphere, look no further than EtonHouse. Although a strong curriculum is essential for academic success, a meaningful connection between students and their educators can also make all the difference. But don't just take our word for it: check out what Natascha, a parent at EtonHouse had to say about her daughter's invaluable experience.
Interested in experiencing EtonHouse for yourself? For four consecutive Saturdays, all EtonHouse International School campuses will be having their last open house for this academic year. And if you do decide to enrol at EtonHouse, the schools are offering a 50% discount off the registration fee for all online RSVPs!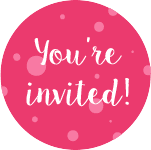 Open house schedule:
Thomson – 14 April (Info and RSVP link)
Mountbatten – 21 April (Info and RSVP link)
Orchard – 21 April (Info and RSVP link)
Broadrick – 28 April (Info and RSVP link)
Sentosa – 5 May (Info and RSVP link)
Don't forget, this is your chance to get 50% off the registration fee. RSVP online and get your discount today!
Get more inside stories on EtonHouse International School:
Video: How EtonHouse International School creates happy families

This post is sponsored by EtonHouse International School Singapore.