Cut down on that #mumguilt by setting your kids up with TV that's fun and educational to boot!
We can appreciate TV shows and YouTube channels with educational value – in fact, we love them, too. Yeah, we might feel a little guilty about occasionally letting our little ones chill out with a favourite show. But, when used wisely, an educational television program for preschoolers and toddlers can be the perfect way to recover from that busy day discovering local playgrounds, running riot at a toddler playgroup or a fun-fuelled session at an indoor soft play. Remember all the fun stuff we learned from Count Dracula on Sesame Street? It also gives you a chance to catch up on that much-needed great big mug of mum coffee while you check in with your fave Facebook groups and essential smartphone apps. We've found educational shows that our kiddos love (and we have a fondness for, too). Totally worth the screen time!
FOR TODDLERS
Team Umizoomi
Team Umizoomi bring patterns and numbers to life with a mini-crew of charming characters who encourage tots to build on 'mighty maths powers!'. Simple sequencing and fun scenarios are the name of the game. Plus, we're totally digging Milli's imaginative wardrobe!
Twirlywoos
For any parents who survived an In the Night Garden obsession with older kids, prepare yourself for a newer, trippier, cuter yet similar concept: Twirlywoos! This colourful show will engage small humans as they follow a family of adorable bird-like characters who explore the world on their Big Red Boat. Little ones will be introduced to concept lessons such as 'under and over', 'above and below' and 'big or small'. 
Daniel Tiger's Neighbourhood
You're sure to have heard of four-year-old Daniel Tiger, but did you know the show was inspired by and derived from Mister Rogers Neighbourhood? Just like the man who thought up the show, this little tiger and his friends have just the tips and tunes to help kids get through tough times like doctor visits and calming down when they're upset. Prepare to sing along to those catchy songs!
FOR PRESCHOOLERS
Mister Maker's Arty Party
Get ready for a whole lotta craft made out of loo rolls: CBeebies' Mister Maker's Arty Party is a zany, fun-packed show guaranteed to be a creative hit with the whole family. We *may* have a little (big) soft spot for Mister Maker after we got to meet and interview him…
Doc McStuffins
Shout-out to Doc McStuffins: we love that this show has a stay-at-home-dad, a kick-ass working mum and features an African-American family who reflects the kind of diversity we like to teach our own kids about. Kiddos will get a mini-science and wellbeing lesson as well as being taught to never let being small get in the way of big dreams. Cuteness overload!
Wallykazam
If your kids are big on make-believe and magic, then inspire early basic reading tools by introducing them to the world of Wallykazam. Small viewers will be encouraged to create words, solve problems and brush up on phonics while on a forest adventure with adorable Wally the troll and his BFF, Norville the dragon. Warning: expect demands for a pet dragon before they finish watching the first episode! 
FOR PRIMARY SCHOOL-AGED KIDS
Sesame Street
Big Bird and all his friends have been teaching us all about numbers, colours and the alphabet for 50 years now. And the show has kept to the same vein of diversity and inclusivity along with its variety of important life lessons like disabilities, incarceration and even death. It's remained a longtime favourite, especially with celeb cameos, catchy tunes and everyone's favourite character, Elmo. All together now: "Can you tell me how to get, how to get to Sesame Street?"
Ask the StoryBots
Part of the digital learning program StoryBots, this multi-award-winning animated series (pictured top) is just what you need if you fancy a quick jig along to cool facts on everything under the sun (and above it too!). The colourful robot creatures from Ask the StoryBots deliver the catchiest educational earworms on the planet. We won't lie, they're all bops!
Andy's Wild Adventures
How about a real nature documentary hosted by CBeebies' legend, Andy Day? In Andy's Wild Adventures, Andy steps into the wild and gets up close with the animals (in a totally ethical way of course!). Our junior reporter got to interview him and find out his favourite animal and other cool things about his shows including Andy's Dinosaur Adventures.
FOR OLDER KIDS
Horrible Histories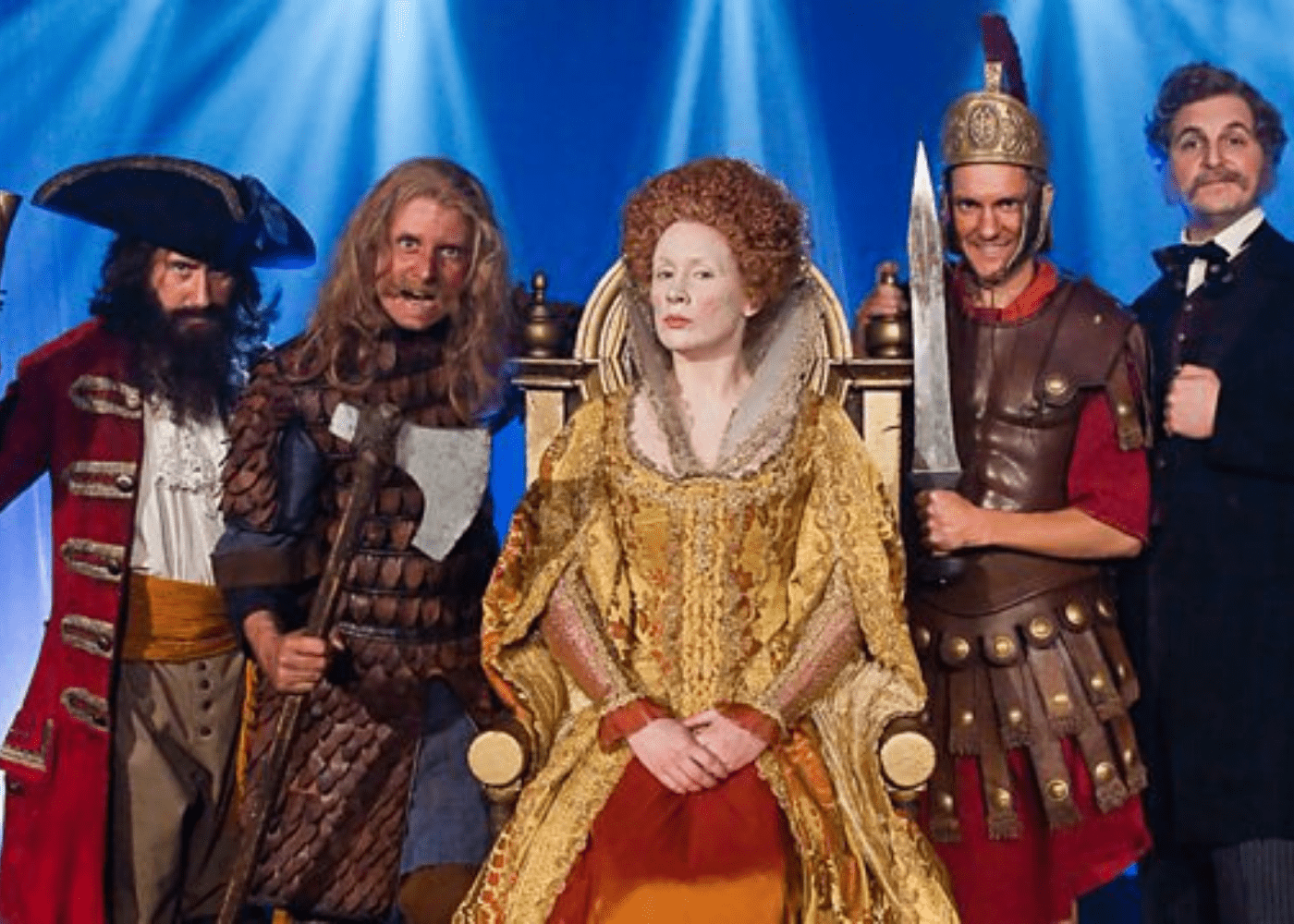 Bodily fluids, disease and death: all the things that make history horrible, make Horrible Histories with its whip-smart comedy sketches loads of fun. Starring some of the best British comedy actors, writers and more, this show is a fab intro to history. Psst, it's great for adults too! You can also skip the kiddie version altogether and go straight for the prime time edit starring Stephen Fry.
The Blue Planet
Anything narrated by Sir David Attenborough gets a big thumbs up from us but The Blue Planet is especially enrapturing. Taking a dive into the deep unknown of the Earth's oceans, this show has been a hit with the kids from as young as three years old and up, including the sequel, Blue Planet II! 
Odd Squad
It's junior cop meets young James Bond in this live-action series where secret agents, Olive and Otto, work for an organisation called Odd Squad. Their mission? To investigate odd happenings in the world – using math! Wacky hijinks and funky gadgets aside, this live-action series zeroes in on teaching kids basic math skills. Who knew math could be so useful and fun?