Break out the art supplies and keep the kiddos busy during the June holidays with five easy peasy craft projects...
We've already nailed the art of turning toilet rolls into impressive crafty creations, and we've gathered up all the cardboard boxes in the house and transformed them into rockets and camper vans. Now that it's the school holidays for international schools here in Singapore, we're turning our minds to even more art and craft projects for easy and affordable fun. Parents! Break out the crafty supplies: we've got five easy peasy creative ideas the whole family can join in with…
1. Turning paper plates into dinosaurs sounds like a whole lot of roarsome fun! We're loving these fun dino-plates by Good to Know – very apt right now what with blockbuster movie, Jurassic World: Fallen Kingdom hitting the screens over the summer.

2. Upgrade your recyclable paper egg cartons into egg-stremely cool art and craft projects, including this cute bug tutorial by JustKiddos.

3. Break out the macaroni and whip up a colourful 'roni necklace using Mer Mag's instructions with the kiddos: because no jewellery collection is complete without a dyed pasta option.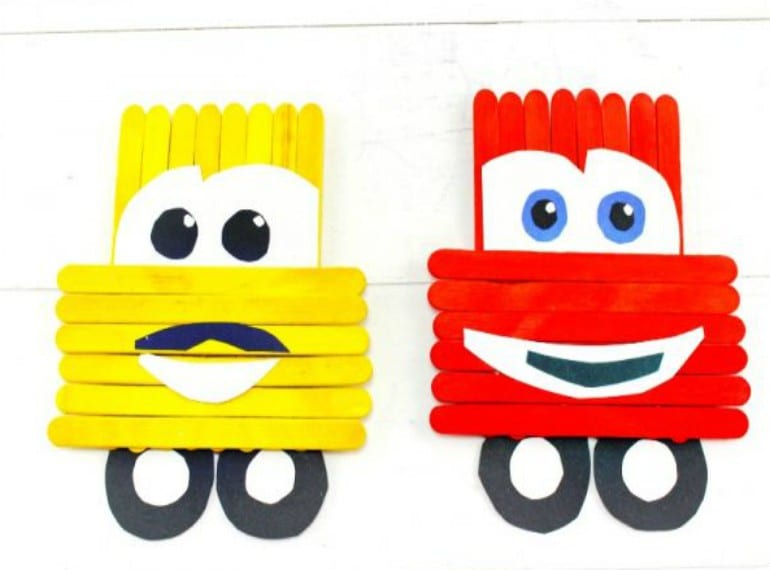 4. Natural Beach Living has us covered for all time movie-fave, Disney Cars, with this lovely art and craft activity. What little Lightning McQueen fan won't love creating a racing car out of popsicle sticks?

5. We think we can all agree that raising kids can be a bit, well, stressful, so we're loving this win / win craft tutorial by Good to Know: get the kids to make you some play dough stress balls!
Lead image: Good to Know
Like this story? Here's more we think you'll enjoy:

Fun art classes for your creative kids
Rainy day activities: 50 ways to keep the kids amused
How to raise creative kids in Singapore
Playdough and slime recipes for sensory play