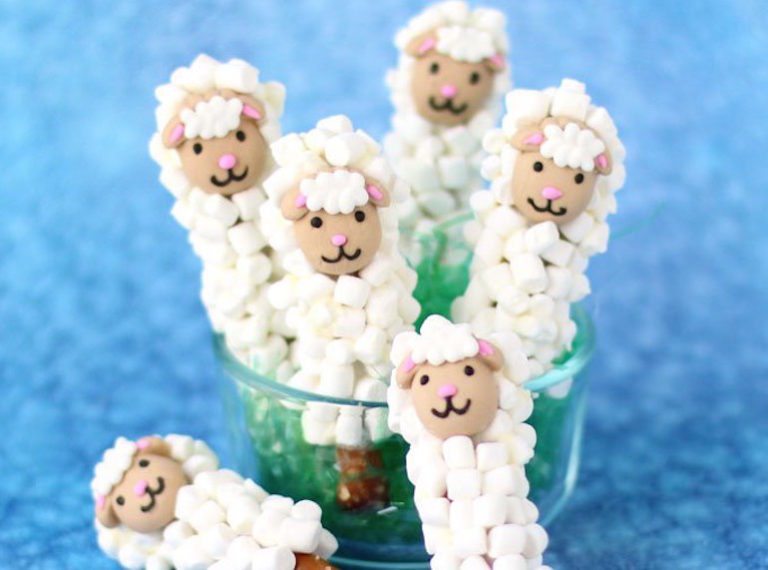 Easter nests, carrot hummus pots and white chocolate chicks... it's all in our guide to DIY Easter snacks
If you caught our spooktacular Halloween goodies (great for making all year, we say), you'll already know how much we love whipping up seasonal creations with our mini master chefs. Which is why you'll find us hopping into these fun and easy recipes for Easter snacks. Not only are they so yummy, but so incredibly easy to make that we might even let the kiddos help…
Easter is not only a celebration of Jesus and his pretty nifty resurrection skills, but also of spring-time too. Try these lamb pretzel pops (pictured above) by Hungry Happenings – no actual lambs involved.
These adorable chocolate Easter nests by the good folk at Picklebums are incredibly easy to make – only three ingredients needed: Coco Pops, Mars Bars and butter. If that's not a delish combo, then we don't know what is. Probably best to give teeth a good clean afterwards!
Photography: Cool Mom PicksEaster doesn't have to be ALL about chocolate, and these adorable chicken and egg cookie cutter sandwiches by Cool Mom Picks put a healthier spin on the humble Easter treat.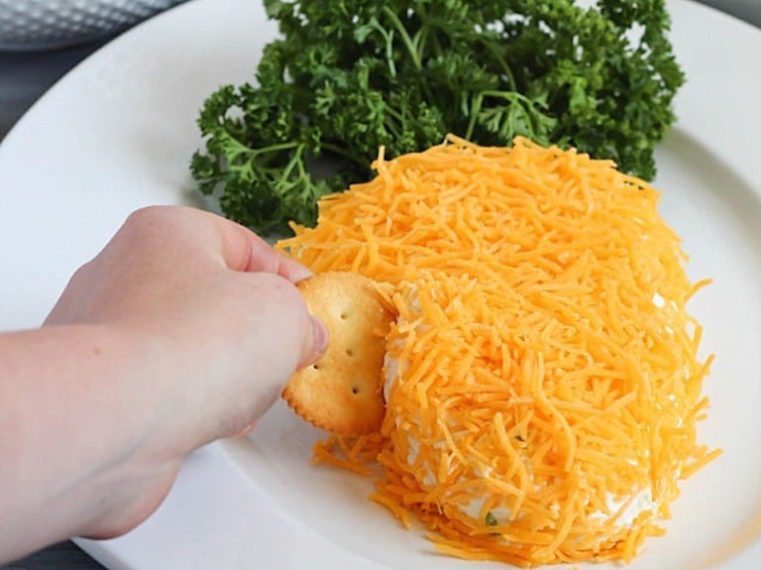 We're always on the lookout for cunning ways to get our kiddos to eat more vegetables, so we think this Easter carrot cheese ball by Yummy Healthy Easy could be just the ticket.
The Rice Krispie cake was the stalwart of any birthday party pre-1985 (yes kids, we're THAT old), so we're all for a revival of any treat involving snap, crackle and pop. We present you – drum roll please – Rice Krispie Easter cups by Lil' Luna!
A Zesty Bite shows us how to create cute Easter bunny dirt cups in its easy peasy tutorial. Dirt made edible – the little ones will be pleased!
Another healthier pick for the Easter party table: Carrot hummus by Expedition Good Life. Who ever knew hummus could look so cool?
Cheep, cheep! White chocolate candy filled Easter chicks are a treat to make and fun to eat – Hungry Happenings show us how.
Like this story? Here's more we think you'll enjoy:
Easter stories to read with your little bunnies
The Easter brunches we want in on
Egg hunts, bouncy castles and craft: Your Easter 2018 event guide
Easy glitter Easter egg craft for kids
Don't forget to subscribe to our weekly newsletter and follow us for fun moments on HoneyKids Instagram!
Lead image: Hungry Happenings