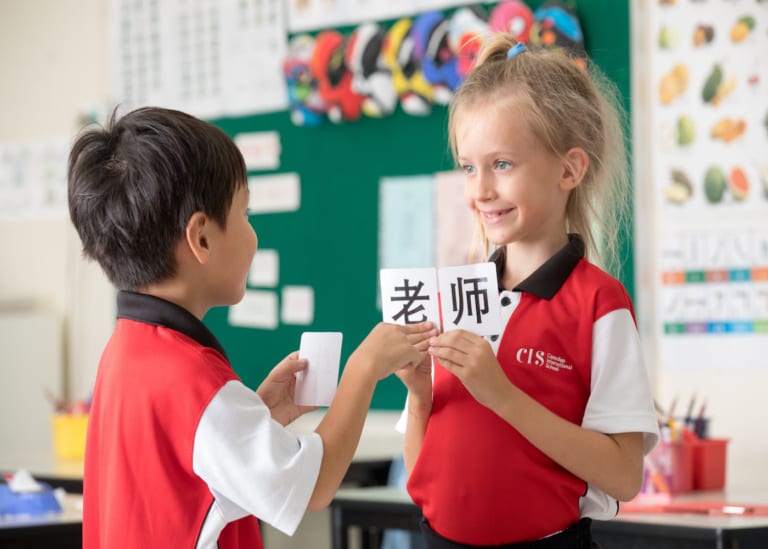 Get expert tips from CIS' Chinese Language and Bilingual School principal on how to choose the right Chinese-English program for your child at CIS' virtual open morning
We all know the benefits of raising our kids to become fluent communicators in English and Chinese, which is why it's important for us to find a good bilingual program for them. And we know it's something that we need to act on ASAP — because when it comes to language learning, the younger, the better! So how does one get started? Here's a hot HoneyKids tip: Sign up for CIS virtual open morning, happening on 25 November at 10am! You'll get expert tips from Huali Xiong, CIS' Chinese-English Bilingual Principal on how to choose a Chinese- English bilingual program for your child. Here's a sneak peek of what you can expect:
All the important factors you should consider
During the talk, Huali will be covering all-important topics, such as the benefits of having qualified, native-speaker teachers, why a proven track record matters, how to analyse a school's bilingual literacy and numeracy skills, and what delivery model works best. Through this discussion, you'll be able to make a better informed decision on your choice of bilingual program. The best part? You'll be able to ask Huali specific questions and get real reviews from children who are enrolled in the program.
Get the lowdown on the CIS' Chinese-English bilingual program
Take a peek at the video above and you'll see how much fun language learning at CIS can be. And you'll see that it actually works, too. A pioneer in the bilingual program game, CIS has been running the Chinese-English bilingual program for over six years. All classes are fully aligned with the IB PYP, with two qualified teachers per class — one native English speaker and the other a native Chinese speaker. And the results speak for themselves. Over the past three years, CIS' students have outperformed Singapore in the Youth Chinese Test (YCT)!
The deets
What: CIS Chinese-English Bilingual Open Morning
When: 25 November 2020, 10am
Where: via Zoom, RSVP here.
If you'd like to learn more about CIS' Chinese-English bilingual program or CIS in general, book a tour and speak to a friendly admissions representative!
This post is in partnership with CIS