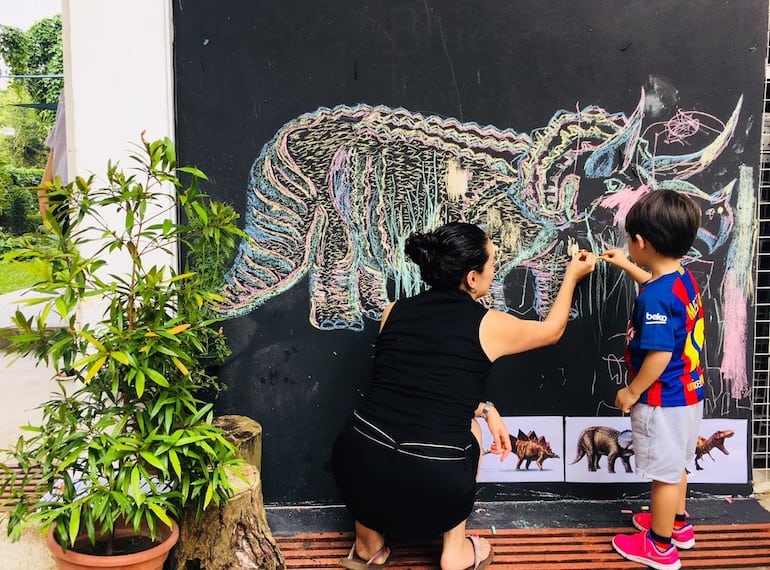 Blue House Infant & Toddler Atelier: Festive Inspired Playgroup and Natural World Playgroup
Blue House offers playgroups at both its Turf City, Bukit Timah and UE Square locations for children 6-18 months and 12-36 months. Its playgroups allow children the opportunity to engage in messy play and experience the world around us.
For a limited time only, Blue House is holding a special offer for its weekly Playgroups. Book both the Festive Inspired Playgroup and Natural World Playgroup packages and get two Drop-In Sessions and two Class Sessions for free. Offer ends soon so get in quick! Contact TC@bluehouseinternational.com or UE@bluehouseinternational.com to enquire. Terms and conditions apply.
Festive Inspired Playgroup, 26 November – 23 December 2018
This Playgroup Series is inspired by the warmth and celebratory spirit of the festive season! Celebrate togetherness and all that's sparkly, jingly and fun in the Infant & Toddler Ateliers.
The Natural World Playgroup, 2 January – 24 March 2019
Start the new year with The Natural World Playgroup series, where kids will be brought on a voyage to experience the different colours, sights, sounds, textures, environments and inhabitants of the world around us.