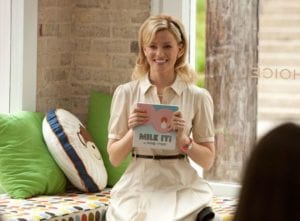 Pregnancy may well be the last time you get to put your feet up and actually read a real book... here's the pregnancy-related ones you should have on your reading list
Sooooooo, you're pregnant. You go through your morning ritual of hugging the toilet and choking down dry toast and then head to a book store or library to find the best pregnancy books and learn about this strange bean that has taken over your body. But staring at title upon title, row upon row of pregnancy books brings you to tears. Maybe it's hormones but perhaps there's just too much literature about making a person: whether you want to practise prenatal yoga, prep for a hypno-birth or just find out what to expect, it seems there's an opinion by everyone, for everyone. But never fear. We've compiled a rundown on some of the best pregnancy books to help save you hours on the floor of the Family & Relationships aisle. In fact, you need not go to the bookstore at all – put your feet up and order online.
Top tip: If it's your first, start with the easy-reads and progress to the more technical (and graphically illustrated) books further down the list…
The Girlfriends' Guide to Pregnancy, by Vicki Iovine
If you're expecting pregnancy and birth to be horrible and traumatic and just need to laugh about how horrible and traumatic it could be, this book is your new best girlfriend. Solutions are not what this book is about.
Up the Duff: The Real Guide to Pregnancy, by Kaz Cooke
A light-hearted, easy read that uses humour to ease you gently into the pregnancy mindset while still providing useful information and reassurance.
What to Expect When You're Expecting, by Heidi Murkoff
Should we risk upsetting the millions who use this as their bible? Yes, it covers pretty much everything, but in doing so it almost limits the amount of useful information it can give. If you're after more than absolutely mainstream, "…and if in doubt, check with your practitioner" advice, you can live without this book.
The Healthy Pregnancy Book, by Dr William Sears
Written in a tone that could make you want to throw it out the window… but with enough useful information to keep you reading anyway. A good mix of scientific fact and practical advice; it also includes a section on labour and birth.
The New Active Birth Book, by Janet Balaskas
Great for those wanting to take control of their own labour; equally, for those who are terrified of Opening Day and all it entails but who still want practical advice and strategies to help overcome the fears.
Ina May's Guide to Childbirth, by Ina May Gaskin
Now, Ina may be the ultimate hippie, but you'd be hard pressed to find someone even at the other end of the spectrum without a good word to say about this book. Let's call it a lesson in open-mindedness.
HypnoBirthing: The Mongan Method, by Marie Mongan
A lovingly worded account of the virtues of hypnobirthing (best read in addition to doing the course if you're planning on hypnobirthing) and definitely one for if you're naturally inclined towards meditation and all things natural… but it has been known to leave more practical types feeling cheated after failing to achieve a pain-free birth.
The New Pregnancy and Childbirth, by Sheila Kitzinger
A broad-brush account of just about everything presented in a normal adult-to-adult tone. As objective and judgement-free as they come, right down to the images.
And if all this book business still seems way too hard, download the What to Expect When You're Expecting movie – it might not be realistic but at least it will make you laugh.
Top image: What to Expect When You're Expecting via Lionsgate Films
Like this story? Here's more we think you'll enjoy:
Tunes to add to your labour 'push list'
Baby, time for eviction: ways to bring on labour
The hospital bag essentials you didn't realise you'd need
Your maternity rights in Singapore explained
Don't forget to subscribe to our weekly newsletter and follow us for sneak peeks and fun moments on HoneyKids Instagram!