Sometimes you just need a little break from adventures outdoors, running wild at an indoor play centre, or pushing your kids on the local playground swings for the billionth time. So, how about settling down with a bucket of popcorn, and heading to the cinema for the blockbuster family movies set for release in 2017? Whether your kids are heavily into superheroes, fancy themselves as pirates, want to be a Master Builder, Jedi Knight or martial art expert, there really is something for everyone due to hit the silver screen this year. There's also plenty of eye candy for mum (Thor: we're talking about you…)
1. Awesome news, folks! The LEGO Batman Movie is hitting the movie screens in Singapore on 9 February, and we definitely wanna be part of the team!
2. We are have two words for you, mums: Tom Hiddleston. Everything else is just noise. Kong: Skull Island is launching onto the screen on 9 March in this action-packed blockbuster tale of a giant gorilla (and we'll be there with our not-so-secret crush).
3. A musical mastiff voiced by Luke Wilson? Yep, we'll take some of that. Rock Dog provides barking mad capers the whole family will love from 16 March.
4. Can we just all take a moment to swoon over the dazzling new version of Beauty and the Beast? Hermione grew up to become a Princess in this timeless tale of inner beauty and true love. Catch a clip of the trailer to tide you over until its release on 16 March.
5. Power Rangers is getting the big screen movie treatment on 23 March, so prepare for a massive cheese fest that not only will the kids love, but will have them demanding plastic versions of their fave characters for months to come. Brace yourselves!
6. There's no denying that kiddos can't get enough of this retro fave: Smurfs: The Lost Village is la-la-la-la-la-la-la-ing into the cinema on 6 April.
7. Proof that siblings can not only get along, but if they put their minds to it they can save the world (or a bunch of puppies at least!) in The Boss Baby. Perfect Easter Holiday CGI fun from 6 April.
8. Set to an amazing soundtrack and with more aliens, mystery and outer-space adventures than ever, Guardians of the Galaxy Vol. 2 is set to be a galactic hit when it's released on 27 April.
9. Swashbuckling high-jinx, plank walking and a search for Poseidon's trident: Everyone's favourite pirate, Captain Jack, is back on 26 May in Pirates of the Caribbean: Dead Men Tell No Tales. Johnny Depp and Orlando Bloom. Say no more.
10. Whether your kiddos are fans of the Captain Underpants books or not, this is sure to be a belly-laughs-a-minute film the whole family will love. Release date: 1 June.
11. Our original girl hero: Wonder Woman is kicking butt on screen and saving the world from villains from 1 June.
12. Bring your little minions to see Despicable Me 3, due to be released on 15 June: they'll go bananas for it for sure.
13. Amazing special effects, high-speed action and a big ol' war between the humans and Transformers are what you can expect in Transformers: The Last Knight when it smashes onto the screen from 22 June. 
14. Spidey is back and casting his web far and wide in the all-action blockbuster, Spiderman: Homecoming, set for release on 6 July.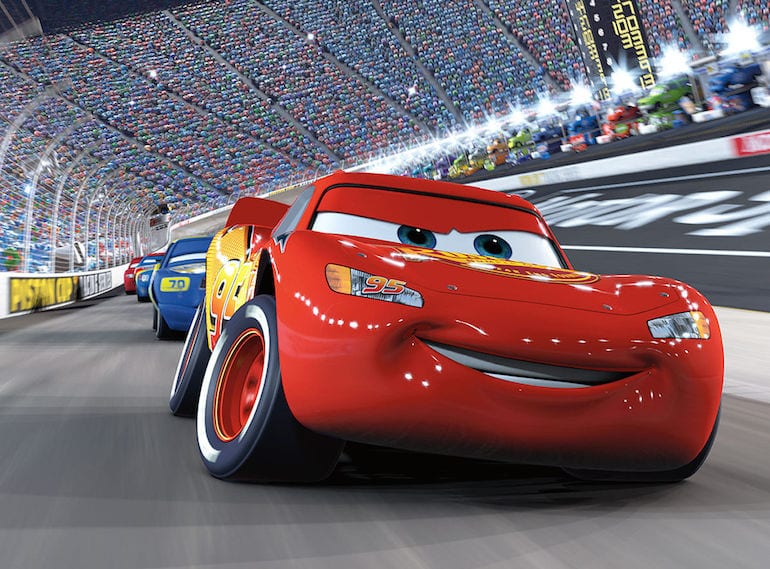 15. Pre-schoolers around the globe may spontaneously combust at the news of a third outing for Lightning McQueen, Mater and co in the upcoming Cars 3 movie. Speed over to the cinema from 31 August. Kachow!
16. Master Builders the world over are in for a second LEGO movie treat this year: The LEGO Ninjago Movie is high-kicking its ninja moves onto the big screen on 21 September.
17. Eggsy and Merlin are back on 5 October with a heap of cool spy gear to defeat enemies, tackle villains, and save the world in Kingsman: The Golden Circle. Sadly no Colin Firth this time around.
18. My Little Pony: The Movie is galloping onto the silver screen on 2 November and is guaranteed to be full of rainbows, unicorns, sparkle and an off-the-scale feel-good factor.
19. Mark your diaries ladies: 2 November 2017. Who cares what the movie is about or if it's any good: Chris Hemsworth is reviving his skin tight superhero look in Thor: Ragnarok. Benedict Cumberbatch, Idris Elba and Tom Hiddleston also star… Mums' night out?
20. Who are Rey's parents (our money's on daddy being Chancellor Palpatine: you read it here first)? Did Han Solo really die? And how can there be a Star Wars tale without Carrie Fisher as Princess Leia? Star Wars: The Last Jedi blasts into our galaxy on 14 December to answer these questions, and no doubt raise a heap more!
21. We're not entirely sure how we feel about a second outing of Jumanji: it's predecessor remains one of our favourite movies ever! Can The Rock pull it off? We'll have to wait until 22 December to find out!