Dawn Service, Two-Up and ANZAC Biscuits
ANZAC Day is a day of remembrance to commemorate all those from Australia and New Zealand who have served in wars, conflicts and peace keeping missions.  This Saturday, April 25 is a particularly special day as it marks the 100th anniversary of an Allied expedition that saw the loss of almost 11,000 ANZAC lives.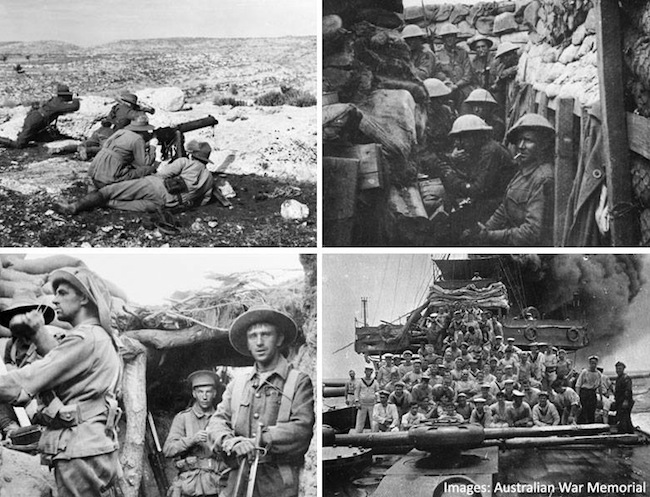 ANZAC Biscuits
During the wars, ANZAC biscuits were baked by wives and sent to soldiers abroad because the ingredients do not spoil easily and the biscuits kept well during naval transportation. If making it out to the dawn service out at Kranji War Memorial is too much of an early start for your family, you can commemorate ANZAC Day and teach your kids about the role that brave men and women have played by baking a batch of ANZAC biscuits instead. Our mates over at Lemon Zest Holland Village are offering 15% off cookie sheets and cooling racks if you need supplies.
Here is the quintessential, traditional recipe straight from the well-known (if you're an Aussie) Australian Women's Weekly Cookbook:
Australian Womens Weekly Recipe:

Preheat oven to 160°C or 140°C fan-forced.
125g butter, chopped coarsely
2 tablespoons golden syrup
¾ teaspoon bicarbonate of soda
1 tablespoon water
1 cup (90g) rolled oats
1 cup (90g) desiccated coconut
1 cup (150g) plain flour
¾ cup (165g) brown sugar
Combine butter and syrup in a small saucepan. Heat gently until butter and syrup melt.
Combine bicarbonate of soda and water in a small bowl and stir into butter mixture.
Combine remaining ingredients in a large bowl. Pour over warm butter mixture and stir well to combine.
Roll rounded teaspoons of mixture into balls. Place about 4 cm apart on baking paper lined baking trays and flatten slightly.
Bake in preheated oven 12-15 minutes or until golden brown. Remove from oven and cool 5 minutes on baking trays; transfer to a wire rack to finish cooling.

Australian High Commission Singapore
ANZAC Day Dawn Service
If you can muster the organisation skills to get everyone out the door when it's still dark, then pay your respects by attending the Dawn Service at Kranji War Memorial.  You will need to get there by 6:15am for a 6:30am start. If you need seating, do get there nice and early as it is limited. This is a solemn occasion so you might want to pack some quiet toys and snacks to keep small kids happy during the service.
Parking is scarce too, so alternatively… Join the ANZA tour (priced at $5 for members and $15 for non-members). You will arrive in time and it's social. The bus departs from Newton Hawker Market at 5.15am and will pick you after the service at 8am. To RSVP, contact ANZA at 6223 7992 or [email protected].
ANZAC Day Events
Boomarang, being an Aussie bar and bistro, is a bit of a mecca for post-service get-togethers. We're not sure if they'll be playing the traditional game of Two-Up, but they will be screening AFL, NRL and Super Rugby matches. They also offer a bus service out to Kranji for the Dawn Service, departing at 5.15am from Boomarang Robertson Quay and you can reserve a seat by emailing [email protected]. If you miss the bus, they are serving breakfast from 6am. This place does get rowdy though, especially on ANZAC Day, so if you have small children with you may not want to stay on too long.
Boomarang Bistro and Bar (Robertson Quay), 60 Robertson Quay, #01-15 The Quayside, 238252, p. 6738 1077.
Boomarang Bistro and Bar (Boat Quay), 52 Circular Road, Singapore 049407, p. 6536 4990.
ANZAC Night
Tanjong Beach Club are playing host to Beach Party Night, featuring vintage Aussie rock legends Mondo Rock and Angry Anderson.
Beach Party Night, Tanjong Beach Club, 120 Tanjong Beach Walk, Singapore 098942. From 5.30pm-11.55pm, ticket priced at $88.