So you've heard good things about American education, and you're wondering if it's suitable for your kid? We've got the lowdown on what to expect right here…
Picking the right school for your child can be tricky, especially since we're spoiled for choice in Singapore. So, where should you begin? The first step to narrowing down your options is to choose a curriculum that suits your kid – and a popular choice among parents is the American curriculum.
But why is this? We took it upon ourselves to get the inside scoop on the American education system to find out why it might be the perfect fit for your child…
1. The American curriculum is rigorous and standards-based
Schools that teach the American curriculum follow the AERO Curriculum, designed especially for overseas American schools to ensure that the curriculum is aligned with that of the US Common Core. This means that subjects taught in overseas American schools – like Mathematics, Science, English, etc. – follow the same standards as those taught in the US. Parents can rest assured that their children will go through the same rigorous curriculum and achieve the same academic goals and learning outcomes as their peers in the US. This way, students can adapt to any US or overseas American school seamlessly should they need to relocate, making their transition to a new environment and country much easier.
2. It follows a learning style that incorporates real-life lessons and activities
One of the most important skills that our children should learn is to apply classroom learning to real-life situations – and this is exactly what an American education can offer. The American curriculum incorporates real-life scenarios and activities into its lessons to provide students with a practical and authentic learning experience. Students will be taught and encouraged to apply what they learn in the classroom in everyday life through activities and materials like virtual field trips, videos, podcasts, texts, interactives, and more. They will also be given tasks where they need to create solutions for real-life issues – teaching them life-long skills like leadership, critical thinking, problem-solving, data analysis, collaboration, and public speaking.
3. It's not all just academics, but character development of the student as well!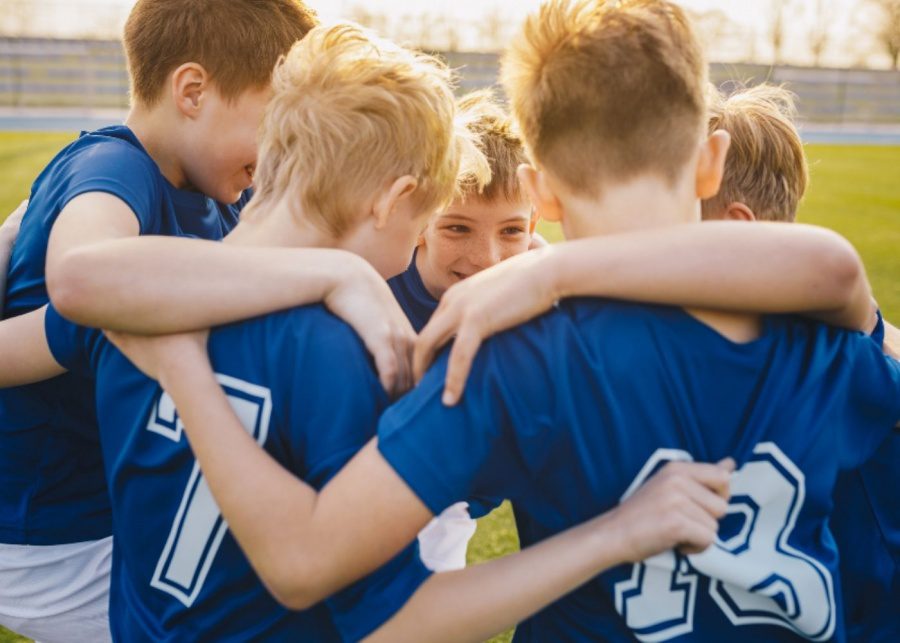 A student's success shouldn't be measured by their academic performance alone. The American education understands this and focuses on developing a child as a whole, raising kind, empathetic individuals with positive behaviour and global awareness. This is done through character development programs in school, such as the renowned Second Step program that teaches social-emotional learning (SEL) from as young as preschool onwards until high school. Parents can expect their children to develop five key skills during the program: self-awareness, self-management, responsible decision-making, relationship skills, and social awareness.
Your child can experience all this at XCL American Academy in Singapore
If you're convinced that an American education would suit your kid, then you should definitely check out XCL American Academy (XAA). This new American school is ready to welcome its first cohort of students in August 2022 and promises to deliver a unique American curriculum with world-class facilities. XAA provides a rigorous and high-quality American education at an affordable price, with an enhanced curriculum that includes internationally recognised programs such as Everyday Math, Inspired Science, and a balanced approach to literacy with materials from Scholastic. As for character development, the school has its unique Pioneer Spirit program that's based on the Second Step program as well.
Interested to find out more about XAA and the American education system? Meet the school's Superintendent, Mr. Darin Carney, at Orchard on 27 April from 10:00 am to 2:30 pm to find out more about the school, its pioneering curriculum, teachers and exclusive offer for its founding families. Book your slot today. You can also contact XCL American Academy Admissions Team here.
This post is in partnership with XCL American Academy