Including IGCSE, PYP, National Curriculums and blended curriculums
Schooling in Singapore: the land of IB World Schools, IB Candidate Schools, PYP, MYP, IBDP…Not quite ready to jump into the world of IB Enquiry yet? You will neither be the odd one out; the remainder 30% of international schools gives you a fair amount to choose from. Our education partners at JSJ Consulting give the lowdown on schools with alternatives to IB curriculum.
US Based Curriculum
Singapore American School
SAS provides 3,900 students an American educational experience with an international perspective. 70% of the students are US passport holders, 80% of those attend College or University in the US.
HoneyKids Hint: Worried about the big scary school syndrome?  This is a school run with military precision and unbelievable organization. Simply fab!
Singapore American School, 40 Woodlands Street 41 Singapore 738547, p. 6363 3403, sasinfo@sas.edu.sg.
Stamford American International School
Creating a niche in the education market Cognita have integrated the IB framework with an academically rigorous American curriculum.
HoneyKids Hint: Secondary School students will have the opportunity to graduate with AP credits, a High School Diploma, or an International Baccalaureate Diploma.
Stamford American International School, 279 Upper Serangoon Road
(1 Woodleigh Lane), Singapore 347691, P 6602 7247, admissions@sais.edu.sg.
Australian Based Curriculum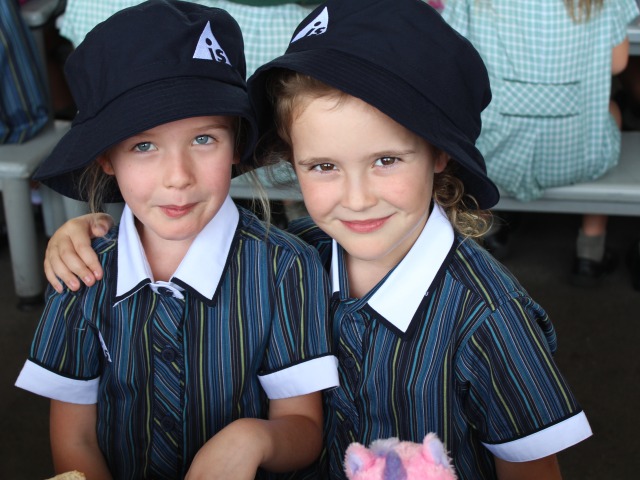 The Australian International School
The AIS education begins with the Reggio-Emilia philosophy in Preschool, followed by the International Baccalaureate Primary Years Programme from Prep to Year 5, a recently developed school-specific curriculum framework for Years 6 to 8, Cambridge IGCSE in Years 9 and 10, and the NSW Higher School Certificate or International Baccalaureate Diploma Programme for Years 11 and 12.
HoneyKids Hint:  The Australian Curriculum (AC) underpins the entire curriculum from Prep through to Year 8.
The Australian International School, 1 Lorong Chuan Singapore 556818, p. 6881 5155.
Avondale Grammar School
Offering a curriculum rich in 21st century skills and contemporary cross-curriculum priorities, Avondale integrates rigorous benchmarks for each year level from Foundation to Year 7. The study of Asia is a key area of focus, allowing curriculum to be contextualized effectively for students studying in Singapore. Avondale is one of the first international schools to implement this programme, with its strong focus on literacy and numeracy in the early years, and the significant opportunities for in-depth study within disciplines for students in later years.
HoneyKids Hint: Just for the Ozzies?  Think again, this is very much an international school with an Australian heart.
Avondale Grammar School 318 Tanglin Rd, Singapore 247979, p. 6258 8544, enquiries@avondale.edu.sg.
British National Curriculum
Dover Court Preparatory School
The best of British National Curriculum from Early Years to Year 9. High school students wishing to continue in High School move on to boarding or alternative schools in Singapore.
HoneyKids Hint: A great small school with a strong community atmosphere.
Dover Court Preparatory School, 301 Dover Road Singapore 139644, p. 6775 7664, ipschool@singnet.com.sg.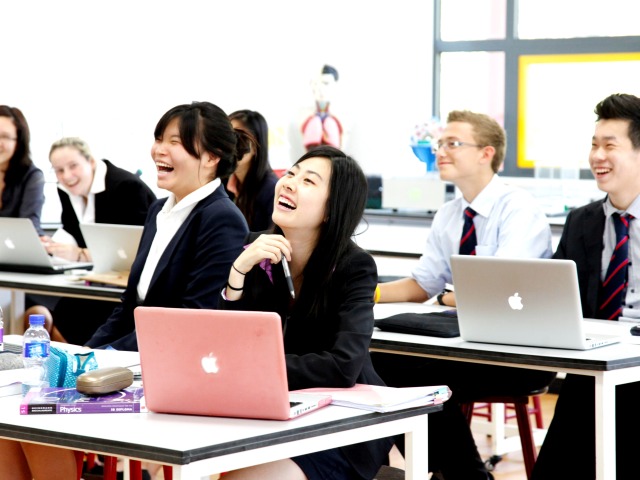 Dulwich College Singapore
As an enhanced British National Curriculum beginning August 2014, Dulwich challenges its students with the security of daily structure and a solid grounding in the good old fashioned basics of reading for enjoyment, spellings, tables, punctuation and grammar within a nurturing and stimulating environment.  Children will move up through the College to study IGCSE's and the IBDP.
HoneyKids Hint: Dulwich includes an innovative dual-language Mandarin approach, a music programme where all children are taught 2 musical instruments by the age of 11, and a belief in competitive sport – this is what they mean by enhanced!
Dulwich College Singapore, #18-05/06, United Square 101, Thomson Road, Singapore 307591, p. 6338 4771, admissions@dulwich-singapore.sg.
Insworld Institute
Catering mainly to secondary school students, Insworld offers a unique calendar for GCSE, IGCSE, A and AS Levels to small class cohorts.
HoneyKids Hint: The first international school in Singapore to offer the EDEXCEL BTEC HND.
Insworld Institute, 2 Serangoon Road The Verge #03-18 Singapore 218227, p. 6732 1728, enquiries@insworld.edu.sg.
Marlborough College Malaysia
Despite being located just across the border, Marlborough has become a heavy contender for most parents wanting a British education for their children. Marlborough proudly boasts 650 students to date, many travel across the border daily, or board weekly at the College. High School students will graduate through the IBDP and not A levels.
HoneyKids Hint: With a maximum capacity of 18 students per class, Marlborough has the lowest average teacher to student ratio in Singapore for a through train school.
Marlborough College Malaysia, Jalan Marlborough, 79250, Nusajaya, Johor, Malaysia, p. +607 5602244, admissions@marlboroughcollege.my.
Tanglin Trust School
Reputed for its outstanding GCSE and A level results year on year TTS graduates enter some of the best Universities in the United Kingdom.
HoneyKids Hint: In 2011 Tanglin Trust celebrated its first graduating cohort of IBDP students with outstanding results allowing students the opportunity to graduate with either A Levels or the world – wide recognized IBDP. Tanglin Trust School, 95 Portsdown Road Singapore 139299, p. 6778 0771, admissions@tts.edu.sg. 
International Primary Curriculum
St. Joseph's Institution International Elementary School
Offering the IPC (one of the fastest growing curriculums in the world) – a comprehensive curriculum with a clear process of learning and with specific learning goals for every subject, for personal learning and for international mindedness.
HoneyKids Hint: Wait list, wait list, wait list – don't let it deter you from touring and applying.
St. Joseph's Institution International, 490 Thomson Road Singapore 298191, p. 6871 5261, admissions.es@sji-international.com.sg.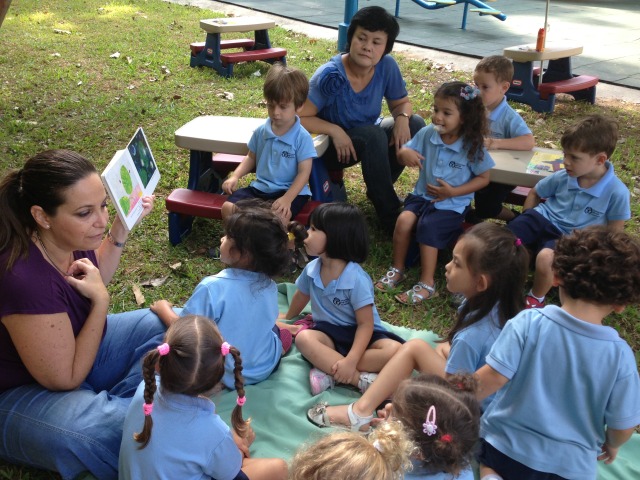 Manasseh Meyer School
MMS' diverse, international learning community serves children aged 18 months to Grade 6. Mastery of skills, exploration and discovery, assimilation of knowledge, and the search for meaning in every subject characterize the unique research based curriculum.
HoneyKids Hint: Singapore's first sole Jewish day school welcome families from every Jewish denomination as well as non-Jewish families.
Manasseh Meyer School, 38C Belvedere Close Singapore 159883, p. 6737 9746, admin@manassehmeyer.edu.sg.
Other available Secondary School qualifications
The Central Board of Secondary Education (CBSE) is offered at all three campuses of the Global Indian International School group and NPS International School in Singapore.
Indian School Certificate Examination is offered at DPS (Delhi Public School).
This article was contributed by HoneyKids education partner JSJ Consulting. JSJ Consulting provides international school placement advice for families relocating to or residing in Singapore.