All you need to know about Canadian International School's new scholarship programme for kids with outstanding results
In celebration of its 25th anniversary, Canadian International School (CIS) is launching a new scholarship programme to promote 21st century skills that will enable students to thrive, exercise leadership, achieve worthy goals, and make a positive difference in the world.
The scholarship programme seeks to attract and enrich the learning experience of students who demonstrate excellence and attitudes which reflect the school's core values and approach to the curriculum.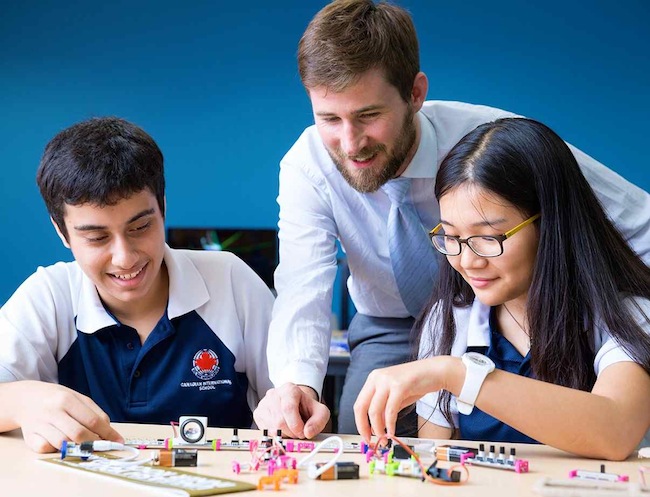 What CIS offers your child
CIS has a reputation for its principled teaching and learning platform. The school provides a nurturing environment where students are supported to move through developmental stages at their own rate and in their own way. This approach seeks to deliver an education that is inspiring, thought provoking, and relevant.
CIS' approach allows for real-world learning experiences such as developing analytical thinking and presentation skills, as well as 'out of the classroom' endeavours like building art installations, scoring touchdowns on the rugby field and community service.
With a 100% pass rate in the IB programme in 2014 (the worldwide standard in 2013 was 79%), CIS' robust curriculum approach has seen outstanding results.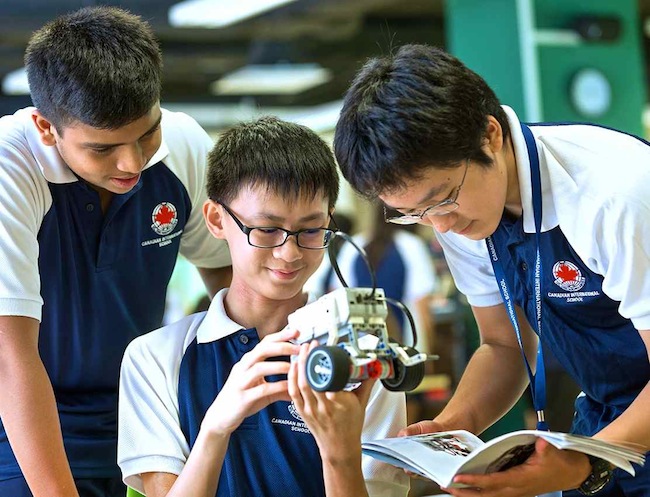 New scholarship programme
To celebrate its 25th year, CIS is launching a scholarship programme for bright young sparks this September. Think your child fits the bill? Here's what you need to know:
Who can apply: Students eligible for entry into Grade 4 to 10 (for January 2015 entry) and Grade 11 (for August 2015 entry).
Scholarship criteria: Children hoping to clinch the scholarship must demonstrate outstanding academic results and leadership skills in academia, sports, arts, or community service. They should also reflect CIS' core values, such as responsibility, respect, integrity, collaboration, and commitment, in their attitude and demeanour.
Scholarship amount: Successful Grade 4 to 10 candidates will be offered a partial remission on tuition fees of up to 50% for two years. Successful Grade 11 candidates will be offered a 100% concession on tuition fees for a period of two years, i.e. the full Diploma Programme.
When to apply: Applications open on 20 September 2014. Applications for Grade 4-10 must be submitted by 12am on 1 December 2014 (for a January 2015 start). Applications for Grade 11 must be submitted by 12am on 31 January 2015 (for an August 2015 start). Visit this link for more information on the application process.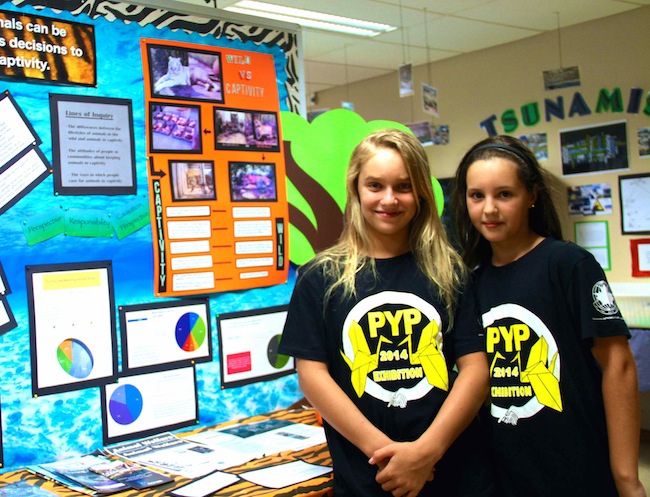 With a pool of dedicated teachers and a diverse, challenging curriculum, Canadian International School provides an all-rounded education that allows students to excel in every aspect of life. Don't miss this amazing opportunity to grab a scholarship at CIS!
Canadian International School, 7 Jurong West Street 41, Singapore 649414 (Lakeside campus), p. 64671732; 371 Tanjong Katong Road, Singapore 437128 (Tanjong Katong campus), p. 63451573.