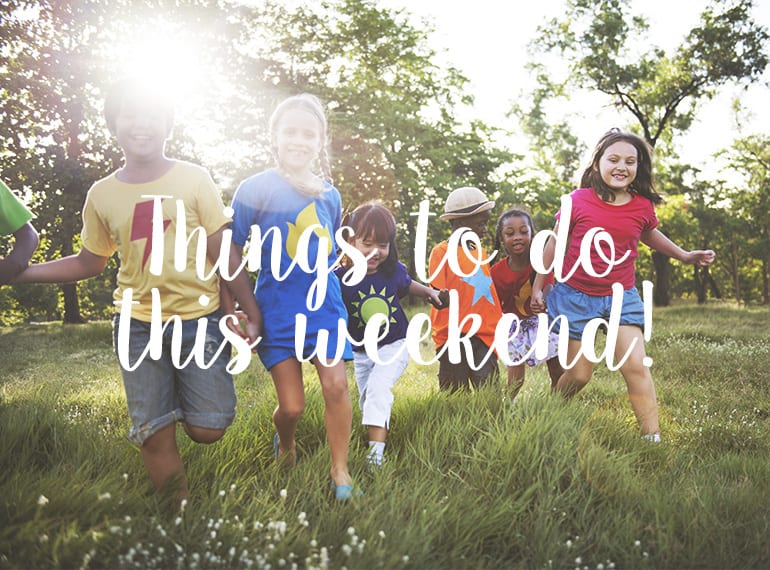 All the fun things to do with the kids this weekend!
We're about two weeks away from National Day, and there's plenty to do with the tiny tykes to get them learning about the history of Singapore, such as a trip to The Istana and enjoying a wander around Chinatown. Don't miss out on a special feline festival – and if the kids start asking for a pet as a result, don't blame us (although here are some tips on getting your bubba and furry friends to be in harmony at home)! Have a good one!
1. Hello, Mrs President
There's loads on in the run-up to National Day, including an open house at The Istana. If you've always wanted to check out where President Halimah Yacob conducts official business, this is the perfect opportunity to head over. There will be performances, guided tours of select rooms and nature walks of the perimeter. This one is definitely more suited to older tweens and teens.
When: 28 July, 8.30am-6pm, the sale of tickets for the Istana Main Building will close at 5.30pm, registration for Guided Tours and Nature Walks will close at 3pm and 4pm respectively.
Where: The Istana, 35 Orchard Rd, Singapore 238823
Cost: Free for Singaporeans and PRs, $2 per person. Guided Tours and Nature Walks are charged separately.
2. '80s Food Nostalgia
Perfect for a fun family day out with a hint of nostalgia, the 50 Cents Festival returns to Chinatown this weekend. It's the place to snag some cheap hawker food, with dishes from the '80s up for grabs. Dishes include Rickshaw Noodles, UFO (Fried Oyster Cake), Red Glutinous Wine Chicken, Ice Ball and more. Once you're done eating, check out our guide to Chinatown for other fun things to do.
When: 27 & 28 July, 11am-11pm
Where: Smith Street, Chinatown
Cost: You guessed it – food items start from 50 cents.
3. Culture Vultures: Eurasian Edition
Head over to Tampines and celebrate with PM Lee Hsien Loong at the Eurasian Festival. Bring the kids and enjoy a day out with dance, food and music. There'll be loads of other activities too, such as kampong games and a cultural booth to learn about the impact the Eurasian community has had in Singapore.
When: 27 July, 2pm-6pm
Where: Our Tampines Hub, 1 Tampines Walk, Singapore 528523
Cost: Free entry. Register here if you'd like to walk away with a free goodie bag!
4. Be Curie-ous
An enjoyable learning opportunity for all, check out Curie Me Away the Musical for a taste of Madame Curie's life. She was a pioneer in the field of physical chemistry, and the musical will surely inspire the kiddos. It's free seating, so make sure you get there in good time to snag a good spot.
When: 27 July, 11am-12pm
Where: Annex Hall, Science Centre, 15 Science Centre Road, Singapore 609081
Cost: Tickets start from $9.90 for Science Centre Singapore Members, available here.
5. Who lives in a pineapple under the sea…
…SpongeBob SquarePants! Join in the fun this weekend at SpongeBob PartyPants, featuring larger-than-life iconic landmarks such as SpongeBob's Pineapple House, Plankton's Chum Bucket and Sandy's Treedome. Lastly, round up an in-krab-dible day (see what we did there?) with a screening of The SpongeBob Movie: Sponge Out of Water on 28 July at 7.30pm at Our Tampines Hub's Festive Plaza. If that doesn't sound like fun for the whole fam, we don't know what does!
When: 27 July (open to Singtel subscribers only) & 28 July (open to all), 11am–7pm
Where: Our Tampines Hub, 1 Tampines Walk, Singapore 528523
Cost: Free
6. Shop 'til you drop
Get sucked into some retail therapy at Sift & Pick Pop-up, which is full of both local and global independent fashion and beauty labels to browse. Leave the tykes at Jewel with the other half while you shop in peace at the pop up at Changi airport T3. Treat yo'self!
When: On now until 28 July, 11am-10pm
Where: Level B2 Event Space, Changi Airport Terminal 3,
Cost: Free entry
7. Have a purr-fect day out
The Singapore Cat Festival is back for a second year! If your mini loves animals, this is the place to take them to celebrate the local cat community. There'll be educational talks, sharing sessions and many other opportunities to learn about feline life in Singapore. Enjoy!
When: 27 & 28 July, 11am-9pm
Where: Level 1 Atrium, Great World City, 1 Kim Seng Promenade, Singapore 237994
Cost: Free
8. Use your noggin
The Artground is always fun with kids over the weekend, and this weekend is no exception. Head over for Invisible Invincible, a theatre show run by MySuperFuture Theatrical Productions that's sure to inspire kids to use their imagination. Recommended for 3-6 year olds.
When: 27 July, 10.30am-11am, 12pm-12.30pm
Where: The Artground, Goodman Arts Centre, 90 Goodman Road, Singapore 439053
Cost: $15. Each child is recommended to enter with a parent/carer, and each parent/carer will need a ticket, too.
9. Science Matters
For the first time ever, check out the Preschool Learning Festival at the Science Centre for a chance to learn more about integrating STEAM education into the preschool curricula. There's loads of workshops focusing on sensory and experiential play to nurture your curious little scientists-to-be, and heaps more fun to be had!
When: 25 July–28 July, 10am–6pm
Where: The Marquee, Science Centre, 15 Science Centre Road, Singapore 609081
Cost: Tickets are $12 per day, available here. Kids under 18 months can enter for free with one paying adult. There are also special bundles for families, which will give you access to other events at the Science Centre. Click here for more details.
10. Drop It Like It's Haute
Mini fashionistas will adore the exhibition currently going on at ACM – Guo Pei: Chinese Art and Couture. In conjunction with that is a special fashion festival this weekend called Drop It Like It's Haute: a stylish weekend of photo ops, creative workshops, hands-on activities and more. The kids will especially love the Fashion Runway show on Saturday, and the craft activities running all weekend where they can create their own felt brooches and wooden pendants. There's also a special teddy bear making workshop, perfect for tots. Check out other kid-friendly exhibitions and museums here!
When: 26 July, 6pm-10pm & 27 July, 12pm-10pm
Where: Asian Civilisations Museum, 1 Empress Pl, Singapore 179555
Cost: Free admission into programs, $6 for Guo Pei: Chinese Art and Couture
Phew – that's a lot for this weekend! Hope you find something to do with the tiny tots. In bonus news, Youth Corps Singapore is marking its fifth anniversary. The organisation provides a platform for youths to receive life-skills training and mentorship throughout their volunteering journey. Head over to *SCAPE, 2 Orchard Link, Singapore 237978 on 27 July between 11.30am and 1.30pm to join in the celebrations. 
Like this story? Here's more we think you'll enjoy:
All the things we love about Singapore
SG54 rehearsal dates
How to deal with a threenager
How to help kids cope when Mum or Dad is away
Don't forget to subscribe to our weekly newsletter and follow us for fun moments on HoneyKids Instagram!