So you managed to find a Christmas tree in Singapore, you've got out the Xmas decorations and you've even got the kids making a pom pom wreath and colouring in our free printable gift tags and Christmas posters… and maybe you're on top of the festive feast and have already ordered the turkey and ham. But are you freaking out about shopping for presents? Tick all the kids off your list at the last minute with our guide to cool presents for kids of all ages – hand-picked for you by all of the HoneyKids mums!
FOR BABIES AND TODDLERS (0-24 months)

1. Green Toys Shape Sorter
An oldie but a goodie – and this one is made from recycled plastic milk jugs! Babies aged from around six months love sorting shapes and colours, which helps with their hand-eye coordination, problem solving, and fine and gross motor skill development. $21.52 (on sale!); Motherswork
2. Seed Heritage swimwear: Parrot swimming costume and geo print boardies
Go crazy and complete the set for your bub with a matching parrot rashie and hat, while the little lads will look cute but cool in these geo print boardies.
Swimming costume AUD$24.95 (around SGD$26.50), boardies AUD$29.95 (around SGD$31.80)
Available in store at Seed Heritage Wisma Atria, VivoCity and Parkway Parade. Online international delivery is also available for AUD$26.95 (around SGD$28.60).
3. Kip & Co baby swaddles
Let's face it, gifts for newborns are really gifts for us new mums, so let's get something we love! We especially love the Colourwheel and Dreamcatcher designs. The bamboo fabric makes them lovely and soft.
$59 for a pack of two; Abode & Co
 4. Pretty Brave Hi-Tops at Le Petit Society
If you want a bub with street cred, look no further than Pretty Brave's Black Dragon hi-tops from Le Petit Society. These little gems are hand-made using soft, natural leathers, are free of nasty chemicals, and conform to European Safety Standards.
$78.95; Le Petit Society
 5. Mini Micro Kick 3 Scooter
With its three different settings this nifty little scooter works from 12 months of age through to five years. The combination of the o-bar handle and seat creates an easy way for tiny tots to get started.
$170; White & Black Trading
FOR PRESCHOOLERS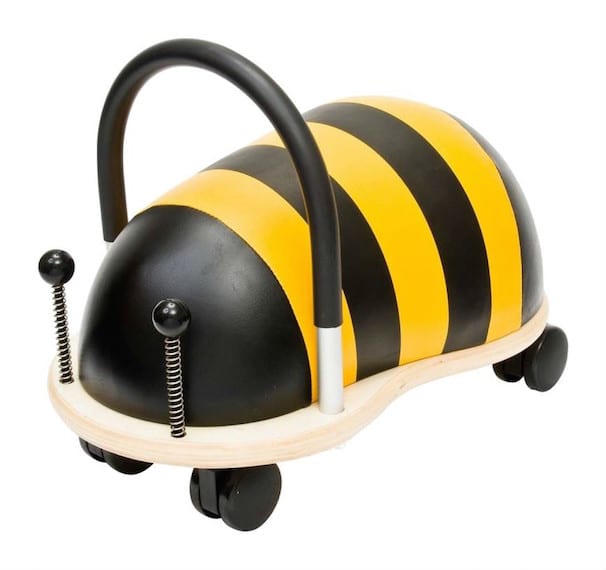 1. Magnatiles
Those clever tiles the kids are all over at the National Art Gallery. From $89; www.pupsikstudio.com
2. Happy Bike
A balance bike with cool retro style. On sale for $199 (RRP $225); www.lovehappybikes.com
3. ELC Retro Kitchen
We have serious kitchen envy over this cool setup for kids! Currently on sale for $249.99 (RRP $429); www.mothercare.com.sg
4. IKEA MALA Easel
For little artists: a whieteboard on one side and a blackboard on the other – or attach a roll of drawing paper! $29.90; www.ikea.com/sg
5. Wheely Bug Bumble Bee Ride-on
One cute ride. We dig the multi-directional wheels for maneuvering around tight spaces! $149 for large Wheely Bug, ages two and up; www.thebettertoystore.com
FOR KIDS FIVE TO 10
Cotton on Kids underwater camera
A waterproof case for capturing days at the beach – with the novelty of film! On sale for $16.96 (RRP $26.96); www.cottononkids.sg
Mahina MerFin
Find a little girl who doesn't want to be a mermaid and I'll give you my first-born child. $139, for in-store and online stockists: www.swishswimming.com
Penny Australia skateboard
Let the good times roll with a bright and bold skateboard from achingly cool Penny Australia. 22 inch skateboards, $175; www.pennyskateboards.com.sg
Wahu paddle wheel
Christmas in Singapore means time spent poolside, not fireside, and this paddle wheel is sure to be a hit. $140; www.thepunchlistoutdoors.com
Crazy Forts
Kids connect these balls and sticks to create – you guessed it – crazy forts! Just throw over a bed sheet and bring your wild imaginations. $99; www.playhao.com

FOR TWEENS AND TEENS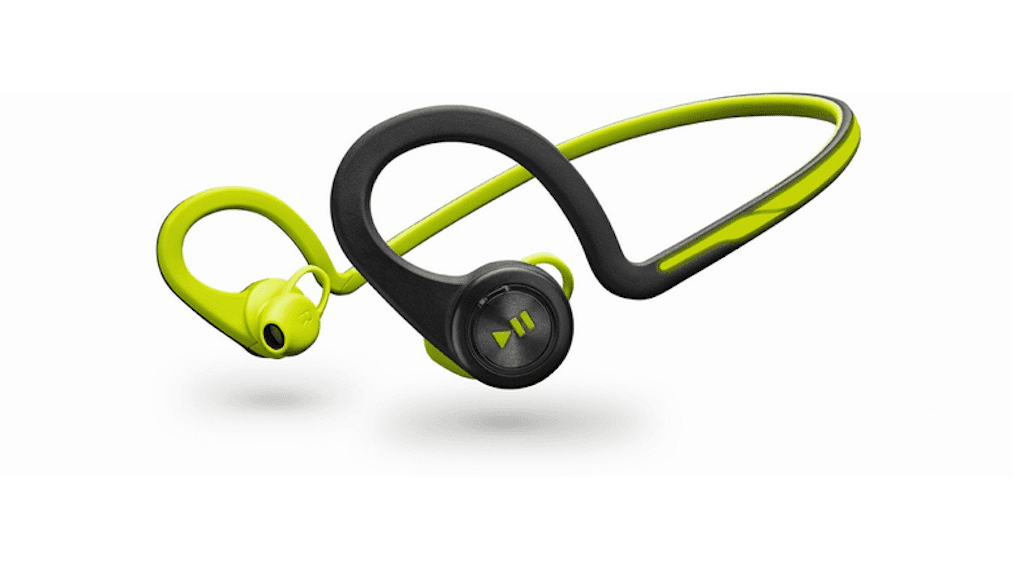 1. Plantronics Wireless Backbeat Earphones  
We're totally feeling the bright green funky vibes of these cooler-than-ice earbuds! Plus they're on sale right now! $179; Harvey Norman 
2. Gold Class cinema vouchers 
Teens will love hanging out with their mates in ultimate movie comfort and style. M&Ms in a cocktail glass, anyone?$36 per voucher; Golden Village
3. Fujifilm Instax Mini 8 camera
Remember the instant gratification of Polaroid photos? Fujifilm has revived instant photography for the kids, and we're especially digging the snazzy grape number! $159; Harvey Norman
4. Apatchy personalised heritage kit bag
Gone are the days when your teen wanted a Bob the Builder or Angelina Ballerina rucksack. These super stylish monogrammed kit bags are sure to be a hit with the fussiest of teens, $138.13; Gifts Less Ordinary
5. Supercar passenger experience
We don't know any teens who wouldn't fancy screeching around Singapore as a passenger in a Ferrari or Lamborghini supercar. Sadly, the car's a lend not a keep! $256 per person; Redbox Gifts